This is the only national designated "Wild and Scenic" River in Colorado. Locals call it the Poudre River (pronounced "poo-der") and enjoy the recreational activities in this exceptionally beautiful canyon. From hiking to biking to rafting, the Poudre River really has it all! For more information on Roosevelt and Arapahoe National Forests click on the link below:
Arapaho & Roosevelt National Forest Visitor Guide
Before or after your rafting trip we highly recommend staying in Denver to experience the culture, shopping, restaurants, sporting events and many other activities it has to offer.
The gateway to Rocky Mountain National Park, Estes Park offers all the amenities you will need for a fun filled Colorado vacation. The scenery is spectacular and there is always something to do in this quaint and colorful town.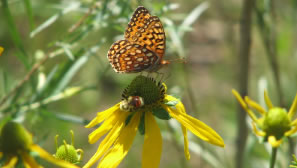 Home to our company, Fort Collins is a wonderful town to visit before or after a rafting trip with A Wanderlust Adventure. Our office staff is happy to help you find lodging, restaurants and other local activities in this unique Colorado town.
Nestled next to the scenic Flatiron Mountains, Boulder offers many tourist attractions during your vacation. We highly recommend visiting Boulder after a rafting trip with our company.
Located only 45 minutes away from Fort Collins, Cheyenne offers many activities and sites to see including: Cheyenne Frontier Days, the world's largest outdoor rodeo & western celebration.