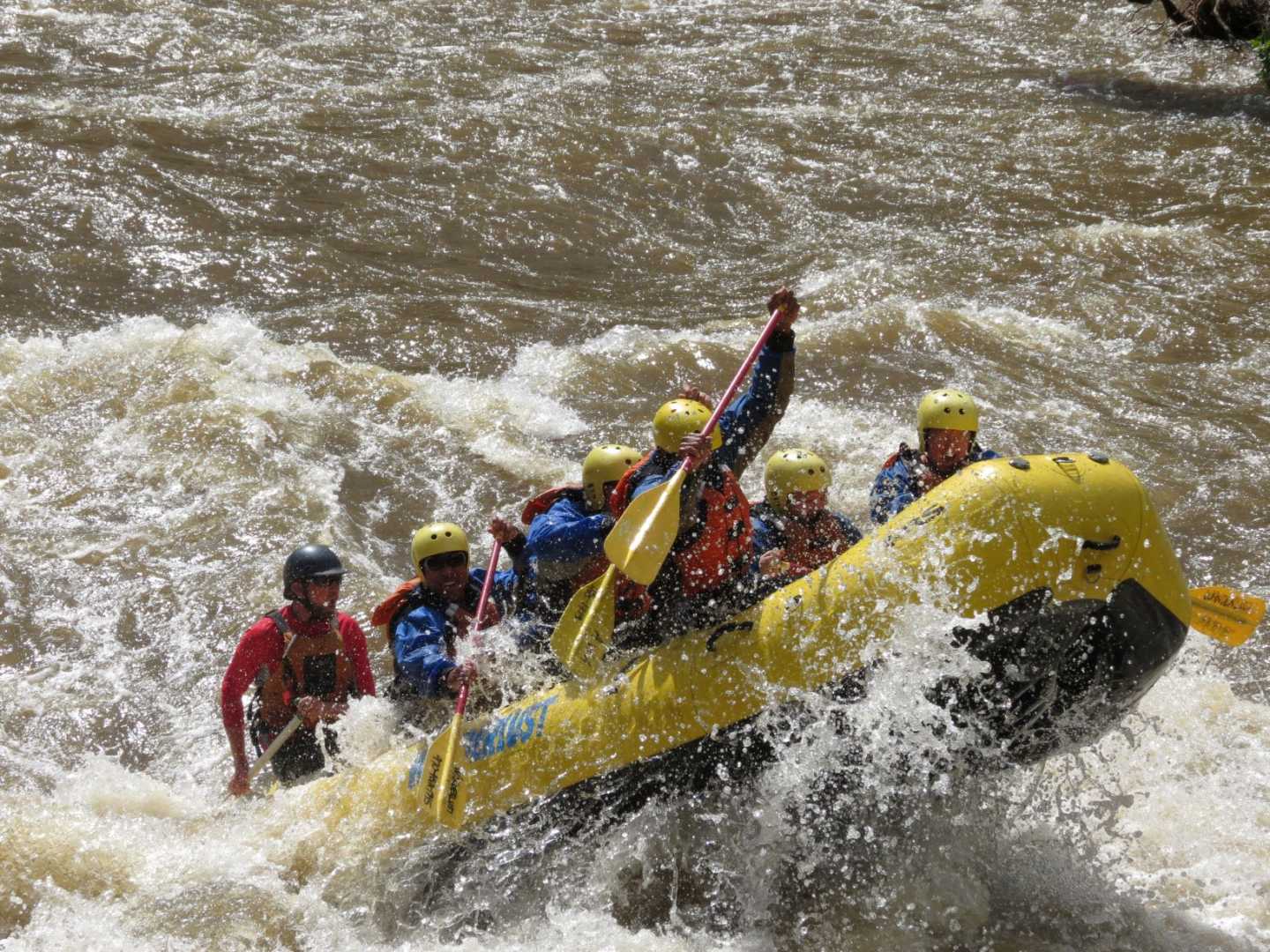 "Enriching Lives By Providing 41 Years Of Memorable Denver Rafting Adventures!"
Experience our whitewater rafting near Denver, Colorado and it will be the highlight of your summer. Only a short drive from Denver, A Wanderlust Adventure offers fantastic Denver rafting exploding with fun and continuous rapids. If you live in Denver and have never rafted on the Poudre River this is your chance. Why drive hours to other rivers when you can reach the only "Wild & Scenic" river in Colorado in less than 90 minutes. Another reason to raft the Poudre River would be that it is a lot less crowded than other rivers that are close to Denver.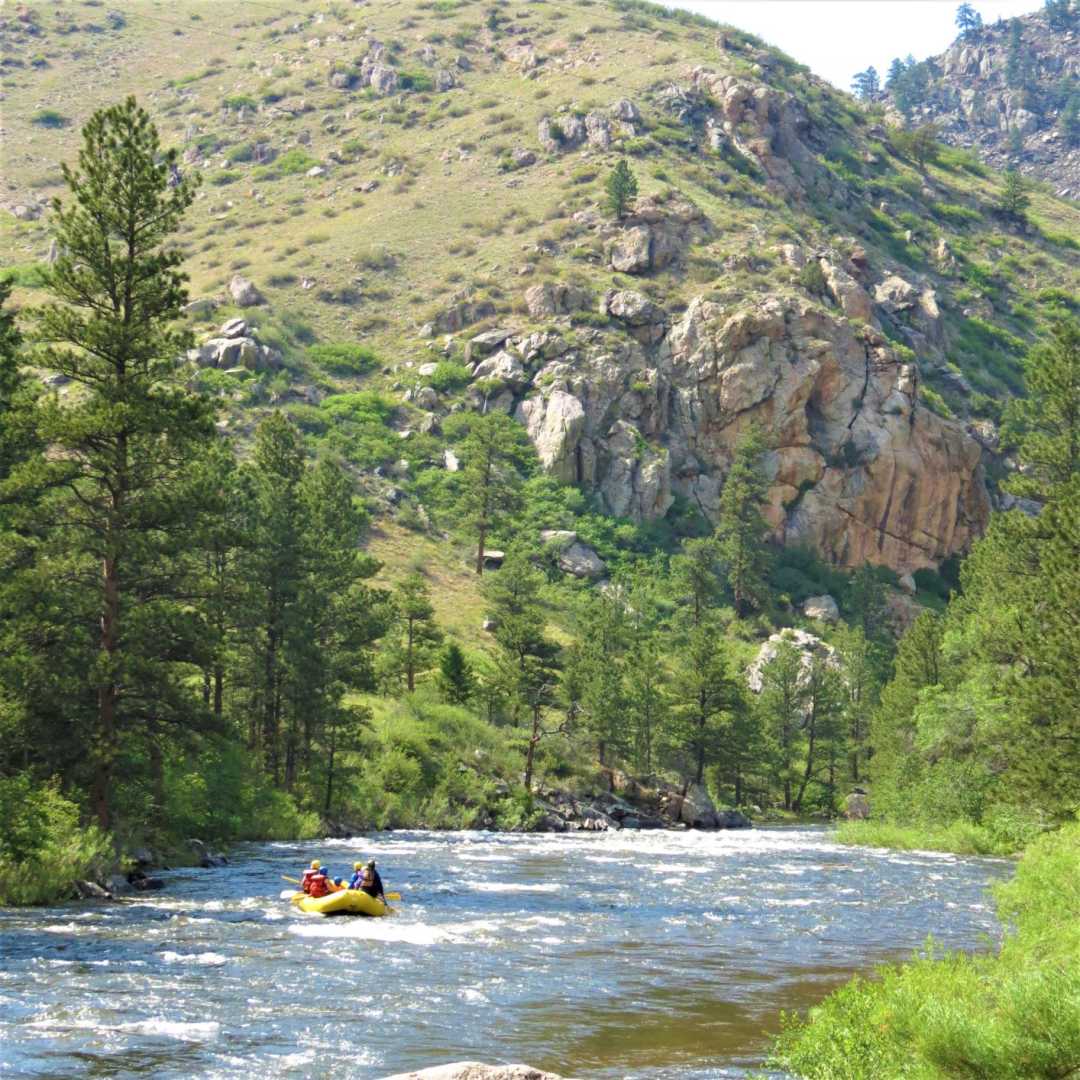 There are a limited number of outfitters on the Poudre which makes it one of the least rafted rivers in Colorado. In fact, the Poudre takes half the amount of guests rafting compared to Clear Creek. Clear Creek also runs next to Interstate 70, which is very busy with construction and traffic. The Poudre runs next to highway 14 which is a lot less busier than Interstate 70. You actually feel like you are in the wilderness when you raft in the Poudre Canyon with our company.
The scenery is amazing but the World Class Rapids of the Poudre River will be what you really remember! Unlike other pool and drop rivers in the state, the Poudre River erupts with almost continuous Class III and IV technical whitewater. The Poudre also offers milder sections of whitewater great for families and first time rafters. Raft during May 15 – June 15th to experience the high water and thrill of this unique river and beautiful lush canyon. Experience a different river this summer. Raft the Poudre River with A Wanderlust Adventure. For those of you on vacation in Colorado we highly recommend visiting Denver before or after a rafting trip with our company.
---