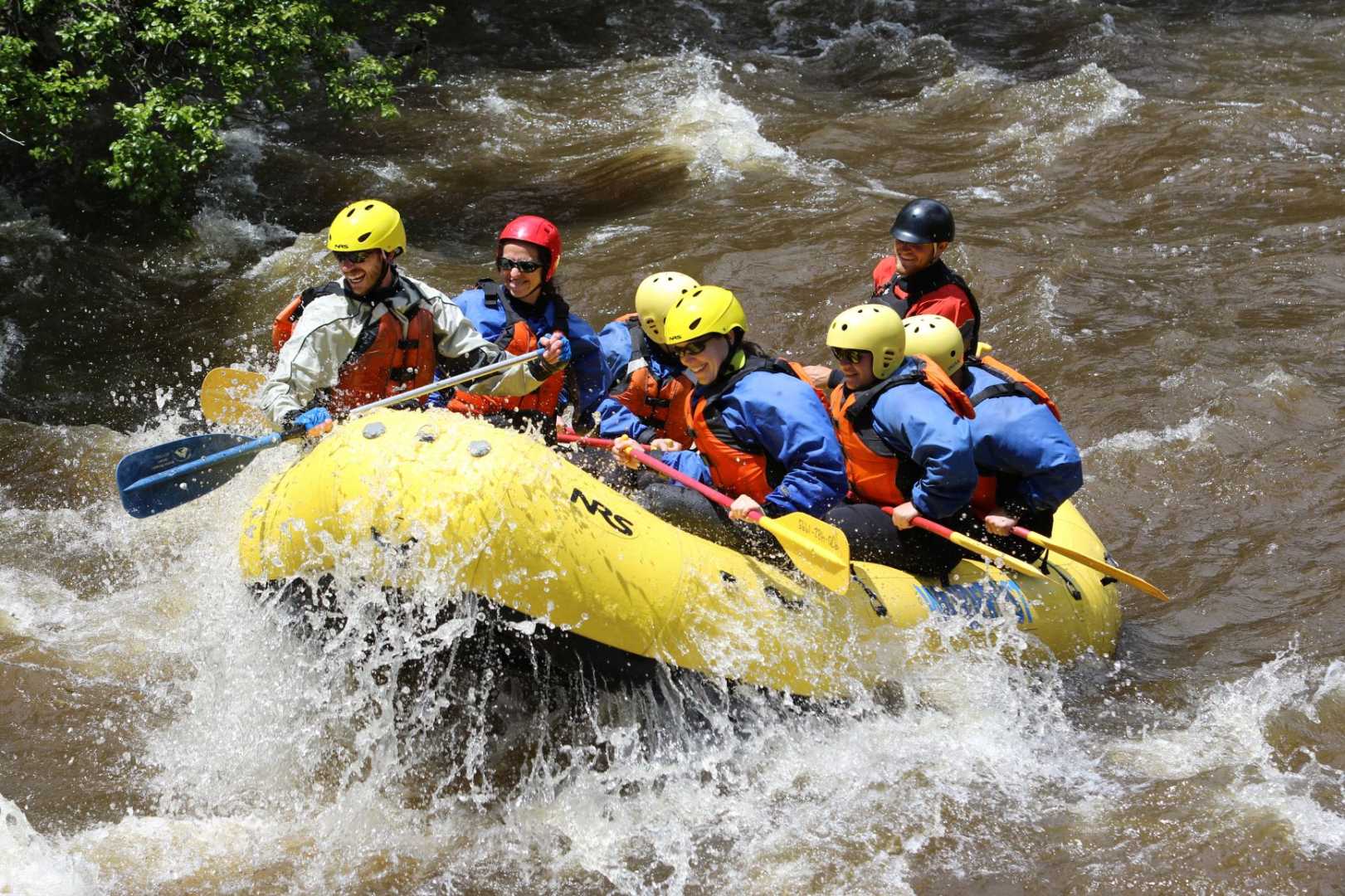 "Enriching Lives by Providing 42 Years of Memorable Fort Collins Whitewater Rafting Adventures!"
A Wanderlust Adventure offers amazing Fort Collins whitewater rafting trips. All of our whitewater rafting takes place on the Cache La Poudre River, a short drive from Fort Collins. There are two different Fort Collins rafting trips to choose from. Our beginner to intermediate level Taste of Whitewater is a trip great for first time rafters, families and youth groups. Our advanced Blast of Whitewater is perfect for experienced rafters or those seeking a more adventurous half day trip. After your Fort Collins rafting trip with A Wanderlust Adventure, we encourage you to visit the beautiful town of Fort Collins. Rich in history and culture, Fort Collins features many attractions and things to do. It offers a variety of shopping, restaurants and lodging choices and will be your vacation base camp on the whitewater rafting trip of a lifetime with our company.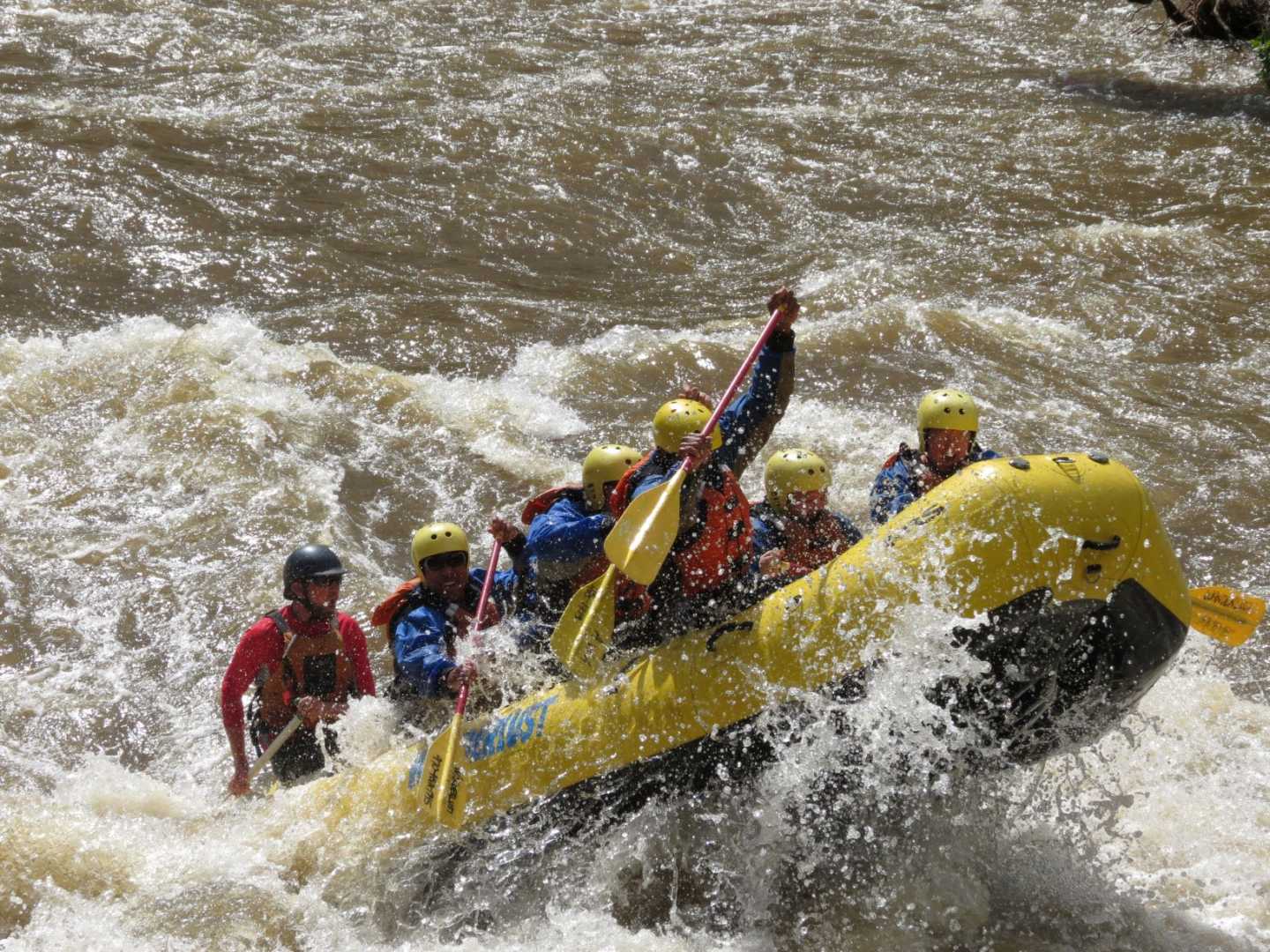 Many of our guests want to know the process involved when they book a Fort Collins Whitewater Rafting Trip with A Wanderlust Adventure. If you are driving from Old Town or Colorado State University, it will take you about 15 minutes to drive to our meeting location in Laporte. If you are coming from the southern part of Fort Collins we generally recommend 20 minutes to drive to our location. Our company offers the closest Fort Collins whitewater rafting trips to the Poudre River. We highly recommend eating at our restaurant Vern's Place before checking in for your trip. They can be very busy, so it is always best to eat at least an hour before your check in time. Please make sure to park in the lower gravel parking lot in front our door on the right side of the building. The parking in front of the restaurant is for people who are only eating at the restaurant. Our Taste of Whitewater checks in below the outdoor patio of the restaurant and our Blast of Whitewater checks inside of our store. Please fill out your online waivers and registration forms before arriving. It will make your check in process faster. After you have checked in, we highly recommend renting a wetsuit and booties. Especially if you are rafting with us during the months of May and June. We have changing rooms available. After you are suited up in your wetsuit, you are also fitted for a life jacket and helmet. After you are fitted for all of your gear, a thorough safety orientation video is shown. Then it is time to load in one of our vehicles for a short drive up to the put in. We then unload the rafts, give everyone a paddle and break you up into groups at the river. Your guide will give a short paddle talk to teach you proper technique and then it is time to run some rapids. Once we reach the takeout we load the rafts on the trailer, and it only takes about 10 minutes to drive you back to your vehicle at Vern's Place. Don't forget to check out your photos and videos of the trip and pick out a stylish and comfortable Wanderlust Shirt. We offer a variety of long and short sleeve shirts. If you don't see your size, please let our staff know.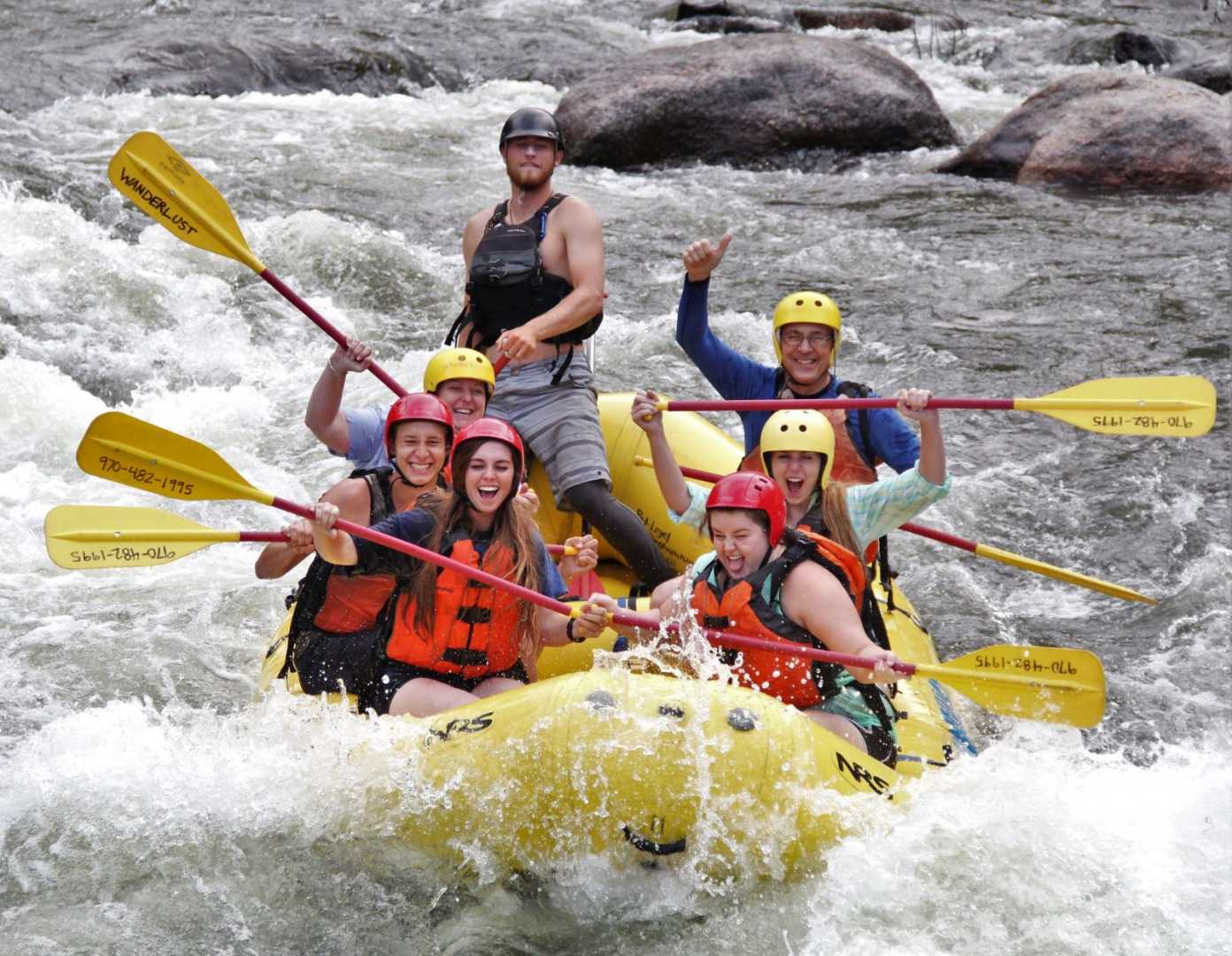 Money Magazine named Fort Collins the best place in the country to live. We agree and would love to help you plan some wonderful things to do in Fort Collins while you are here. If you need a place to stay you are in luck. Our guests receive a discount at one of the best hotels in town, the Fort Collins Marriott. Only a 15-minute drive to our meeting area, the Fort Collins Marriott offers a great location to Colorado State University and the restaurants and night life in Old Town Fort Collins.
While you are here you are going to be hungry. Located right above our retail store, Vern's Place is the perfect place to grab a yummy meal before or after your Fort Collins whitewater rafting trip with our company. Vern's Place has been a locals favorite restaurant serving breakfast, lunch and dinner since 1946. Vern's is especially known for their huge Cinnamon Rolls, amazing choices for breakfast and excellent sandwiches and burgers. They also have a great selection for dinner and have many local micro brews on tap.
---