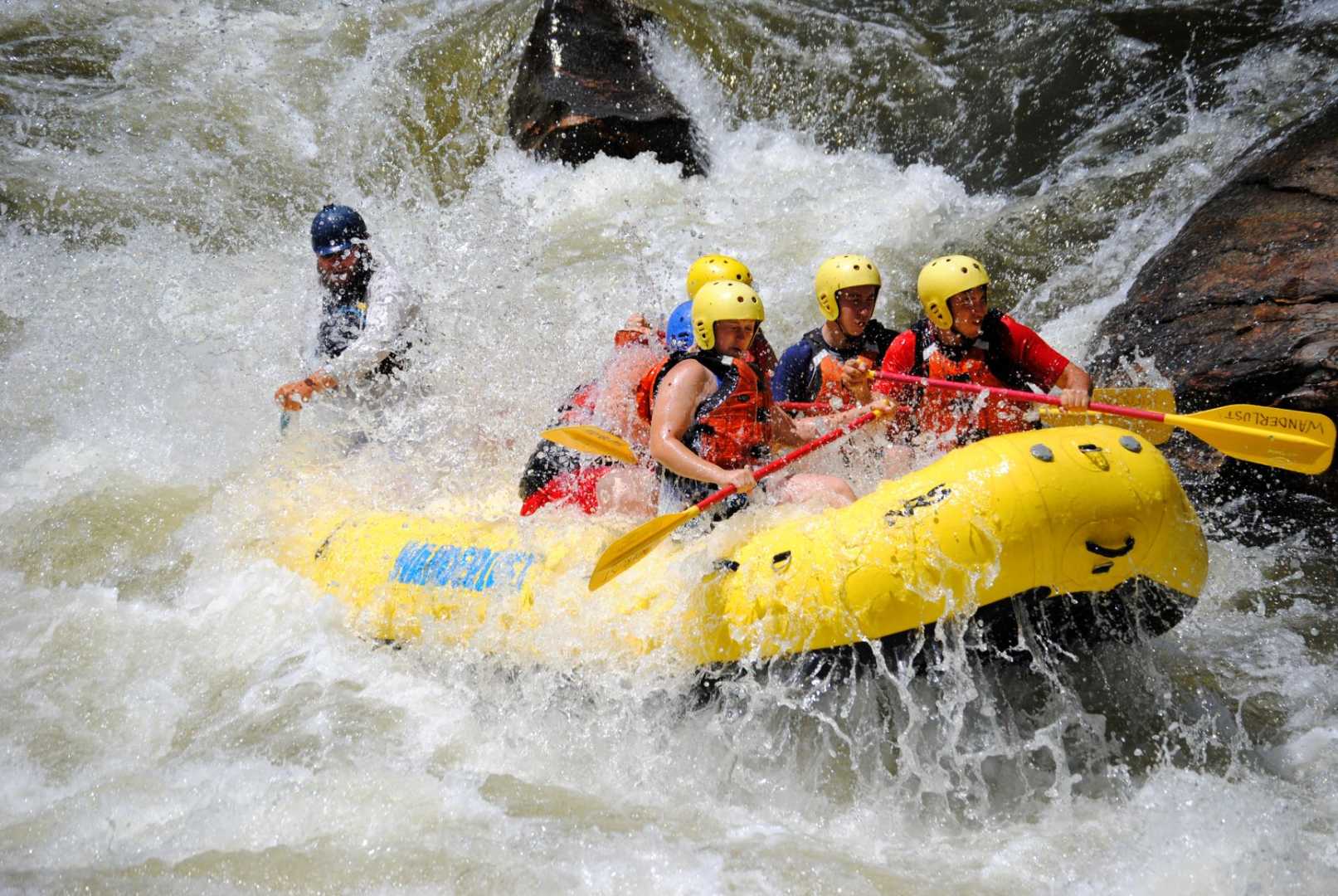 "Enriching Lives By Providing 41 Years Of Memorable Boulder Rafting Adventures!"
A Wanderlust Adventure offers fantastic Boulder rafting trips. Our meeting area just north of Fort Collins offers the closest and best whitewater rafting to Boulder. It takes about one hour to drive to our location. The scenery and the rapids in the Poudre Canyon are well worth the drive. We raft on the Cache La Poudre River, the only National "Wild & Scenic" River in Colorado. Unlike other pool and drop rivers in Colorado, the Poudre careens down a narrow canyon with almost continuous rapids. Stay alert for wildlife like deer, merganser ducks, bald eagles, big horn sheep and black bear.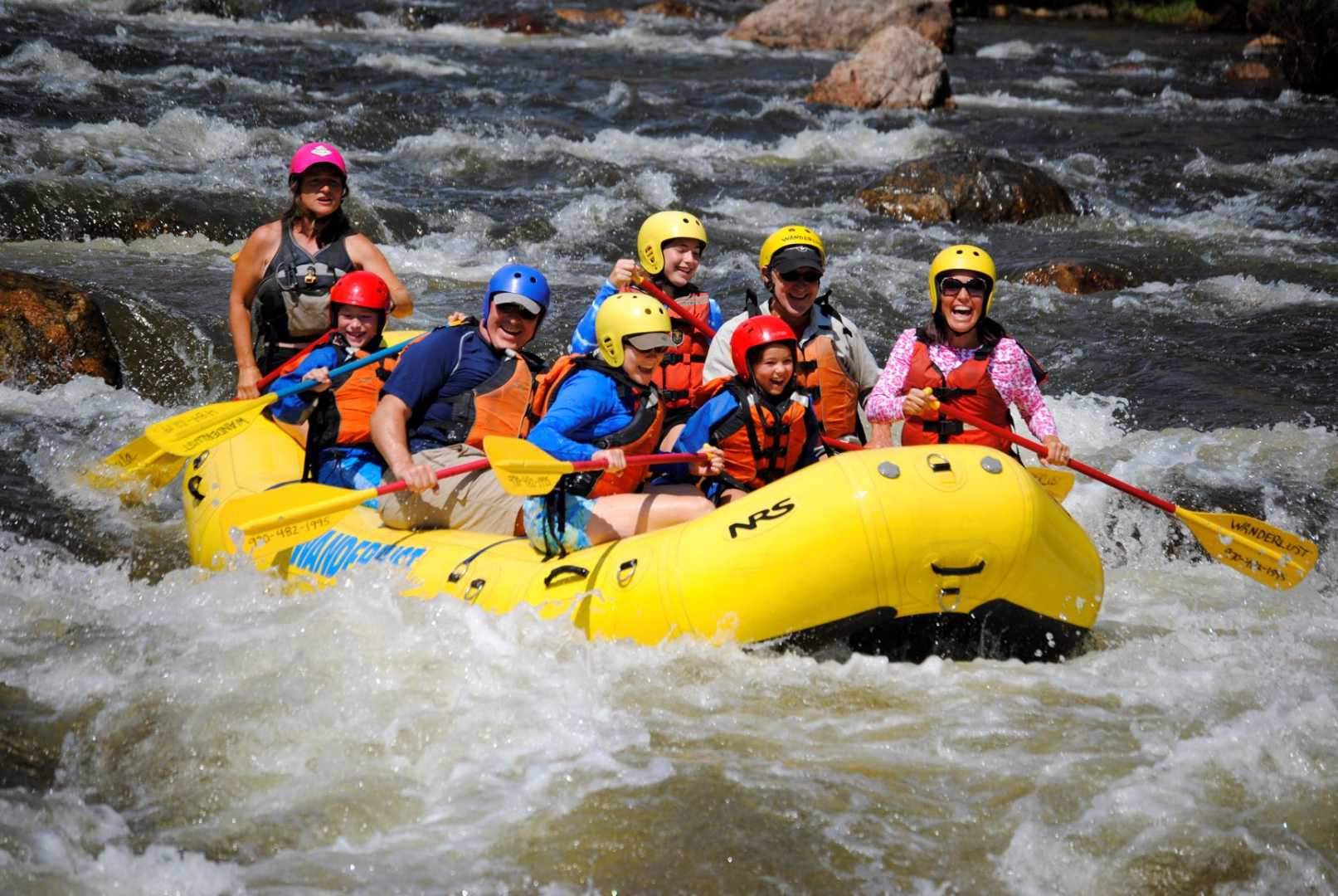 Wanderlust offers rafting trips for families and thrill seekers alike. Our beginner to intermediate Taste of Whitewater Trip consists of Class II and III level rapids that are great for first time rafters and families. This is our most popular trip. Our intermediate to advanced Blast of Whitewater Trip explodes with some of the best Class III and IV level rapids in the state. This trip is great for experienced rafters or those seeking a more adventurous trip. We take first time rafters on the Blast all of the time. We do require that you are in good physical condition and able to paddle hard if you book this adventure.
We highly recommend visiting Boulder before or after a rafting trip with us. Rich in history, culture and recreational activities, Boulder has many fun activities to choose from. Some of our top Boulder activities include visiting the Flatirons, shopping at the Pearl Street Mall, touring the University of Colorado, hiking in Eldorado Canyon and dining at one of the many fantastic restaurants Boulder has to offer. Other fun activities include touring the Celestial Seasonings Tea Factory, visiting the National Center for Atmospheric Research, shopping at the Boulder County Farmers Market and enjoying the Colorado Shakespeare Festival.
---