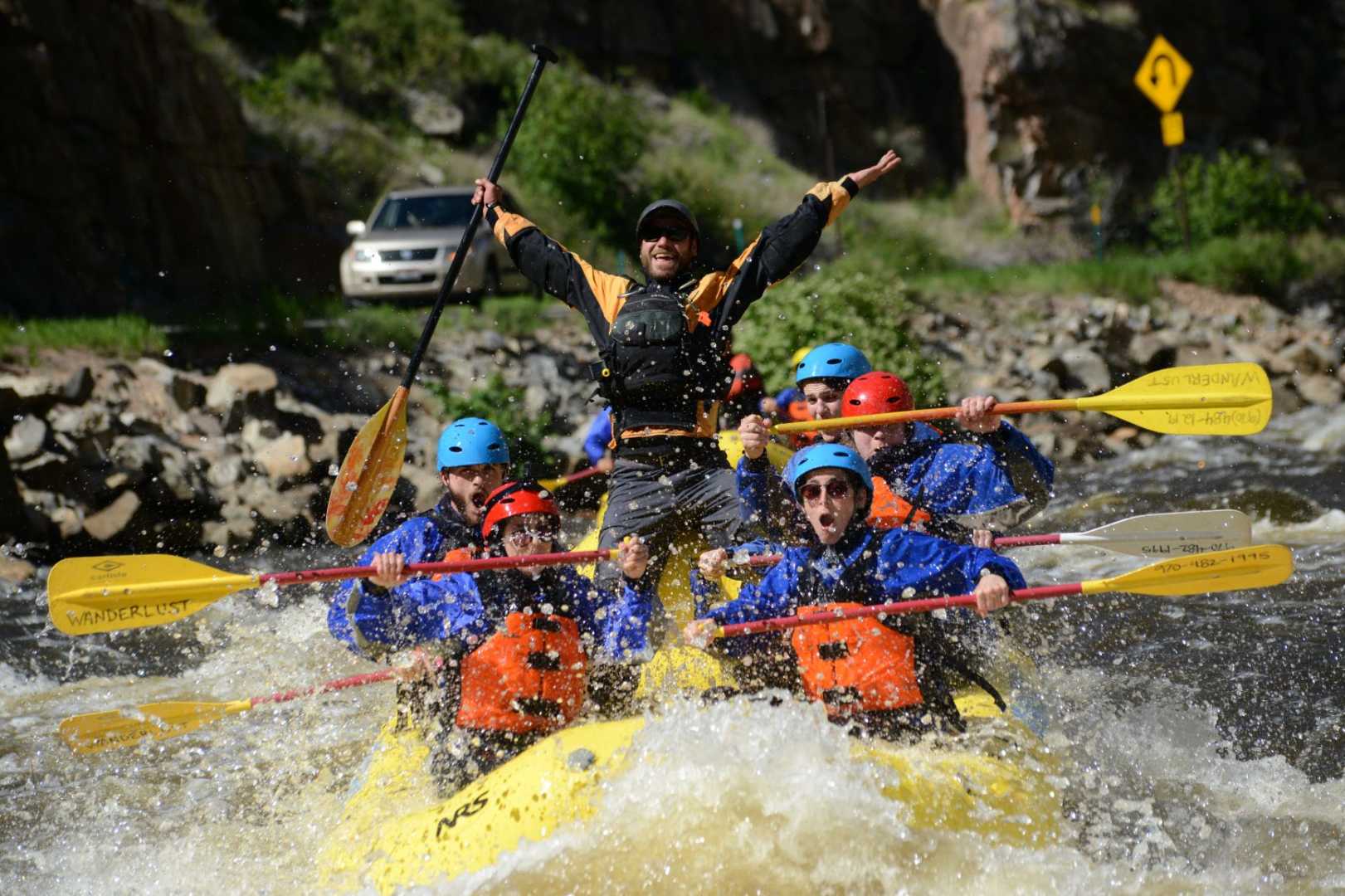 "Enriching Lives By Providing 42 Years of Memorable Cheyenne Whitewater Rafting Adventures"
A Wanderlust Adventure offers exciting and fun Cheyenne whitewater rafting trips that will be the highlight of your Wyoming vacation! A whitewater rafting adventure with our company is a must to do with your family during your stay in Cheyenne. Our meeting area in Fort Collins is a convenient 45 minute drive and offers the closest and best whitewater to Cheyenne. We raft on the Cache La Poudre, Colorado's only National "Wild & Scenic" River. Less crowded than the Snake River in Jackson, the Poudre River is closer to Cheyenne with beautiful scenery and amazing rapids.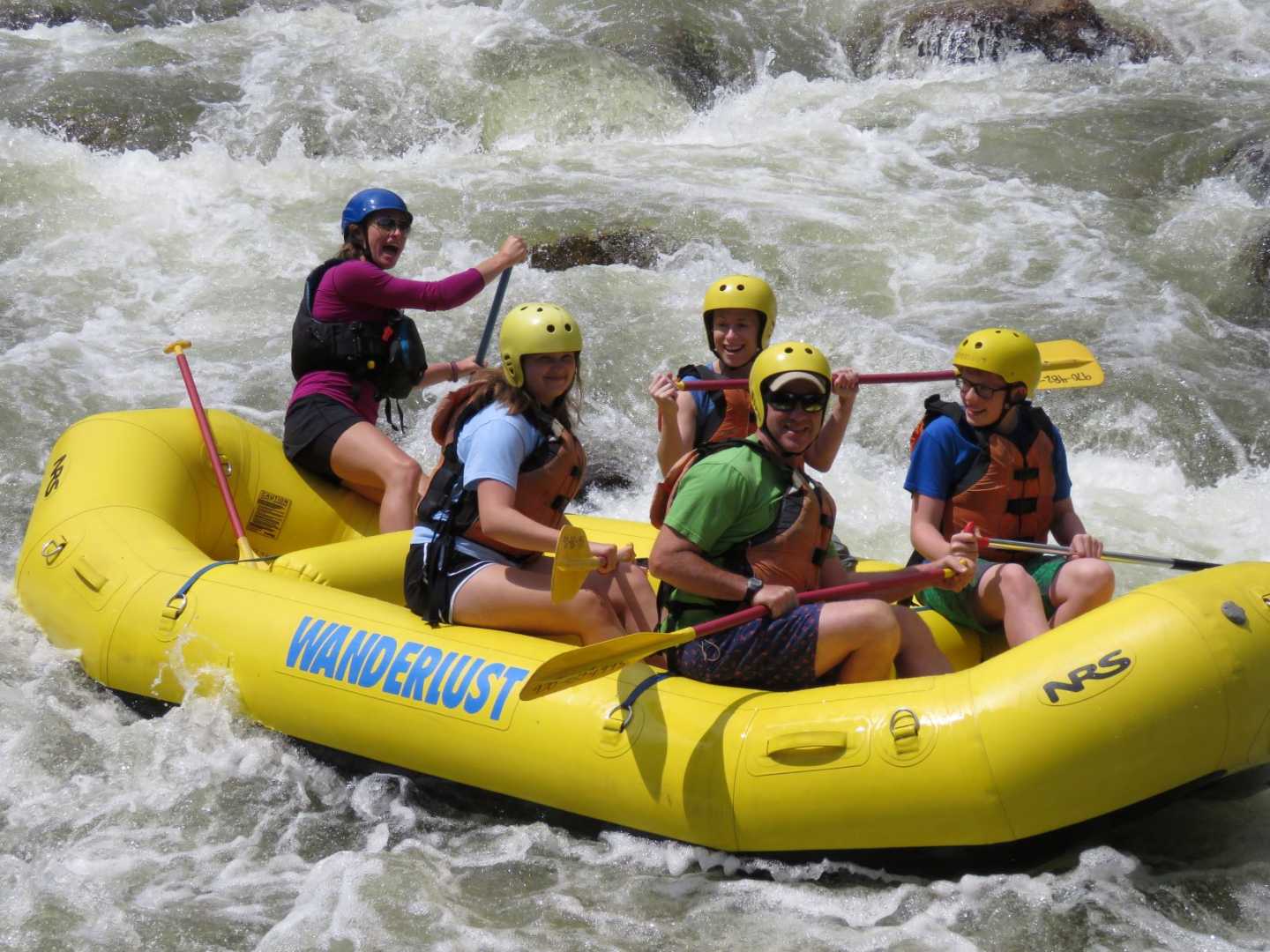 We offer mild to wild Cheyenne whitewater rafting trips for families and thrill seekers alike. Our Class II/III Taste of Whitewater Trip is great for families with youngsters ages 7 years old and up, while our Blast of Whitewater Trip is one of Colorado's most action-packed sections of Class IV whitewater for enthusiasts aged 14 or older. Some of the highlight rapids on our rafting trips include Pinball, Rollercoast, Killer Bridge, Twin Pin, Cardiac Corner, Tunnel Slam, Sonic Boom and Pineview Falls. Plan your vacation during the last 10 days in July so that you can enjoy the world's largest outdoor rodeo and western celebration at the Cheyenne Frontier Days. Cheyenne Frontier Days is packed with over a week of rodeo, concerts and western history. Our meeting area in Fort Collins is less than an hour drive from Cheyenne Frontier Days. Ride the rapids on the Poudre River and feel the excitement and adrenaline that the cowboys experience in the rodeo. Other attractions near Cheyenne include: The Cheyenne Depot, Terry Bison Ranch, Wyoming State Capitol Building, Cheyenne State Museum, the Medicine Bow National Forest, Snowy Range Ski Area and Vedauwoo Recreation Area.
---