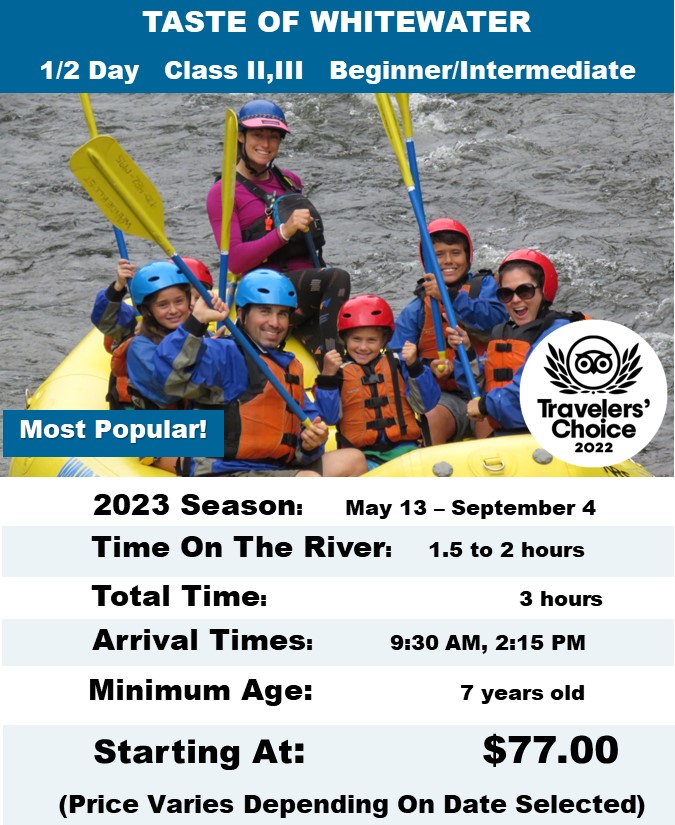 A Wanderlust Adventure offers fantastic Fort Collins rafting trips on Colorado's only National "Wild & Scenic" River.
For 42 years our company has shown our guests the rafting trip of a lifetime on the closest river to Fort Collins, the Cache La Poudre. Our meeting area at Vern's Place, a local's favorite restaurant, is only a short 20-minute drive to some of the best whitewater rafting in the state! We have two half day Fort Collins rafting trips to choose from. Our beginner to intermediate level Taste of Whitewater Trip offers 2 hours of continuous rapids that are great for the whole family. The minimum age for the Taste of Whitewater is 7 years old. Some of the rapids on this trip include: Rocky Falls (Class III), Devil's Staircase (Class III), Pinball (Class III), Killer Bridge (Class III), and Rollercoaster Rapid (Class III).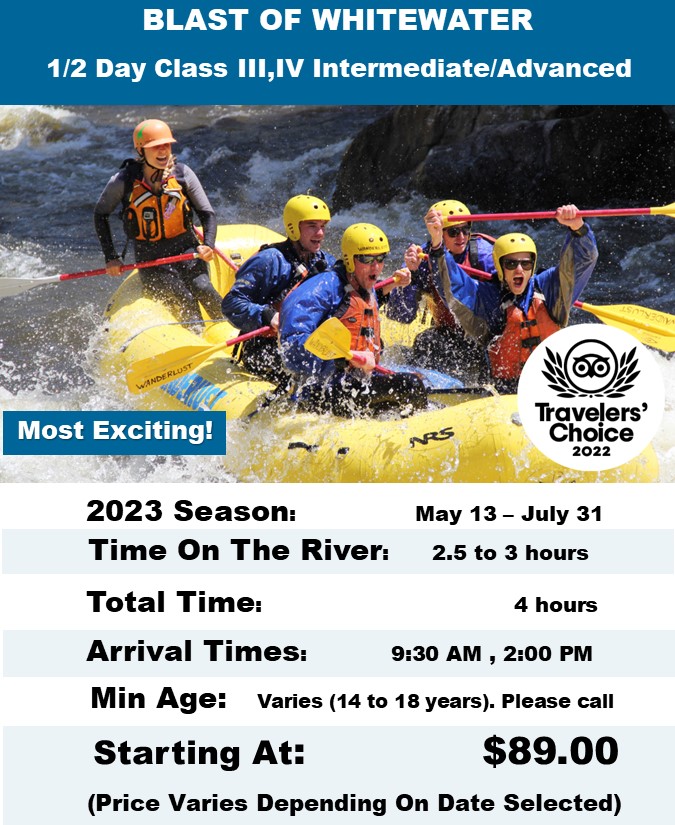 Our intermediate to advanced level Blast of Whitewater trip explodes with 3 hours of some of the best whitewater in Northern Colorado! This class III and IV level trip is suitable for participants 14 years old or older who are active and adventurous. Some of the rapids on this trip are Twin Pin (Class IV), Tunnel Slam (Class IV), Sonic Boom (Class III), (Big Drop Class III), Mishawaka Falls (Class IV), Cardiac Corner (Class IV), and the incredible Pine View Falls (Class IV+). Whether you are a beginner or a seasoned rafter, A Wanderlust Adventure offers a Fort Collins rafting trip for you that will be the highlight of your Colorado vacation! Whitewater rafting with us is a must thing for you to do with your family or group during your stay in Fort Collins. It is amazing how close we are to Fort Collins and how great the whitewater is in this part of the state. 
---