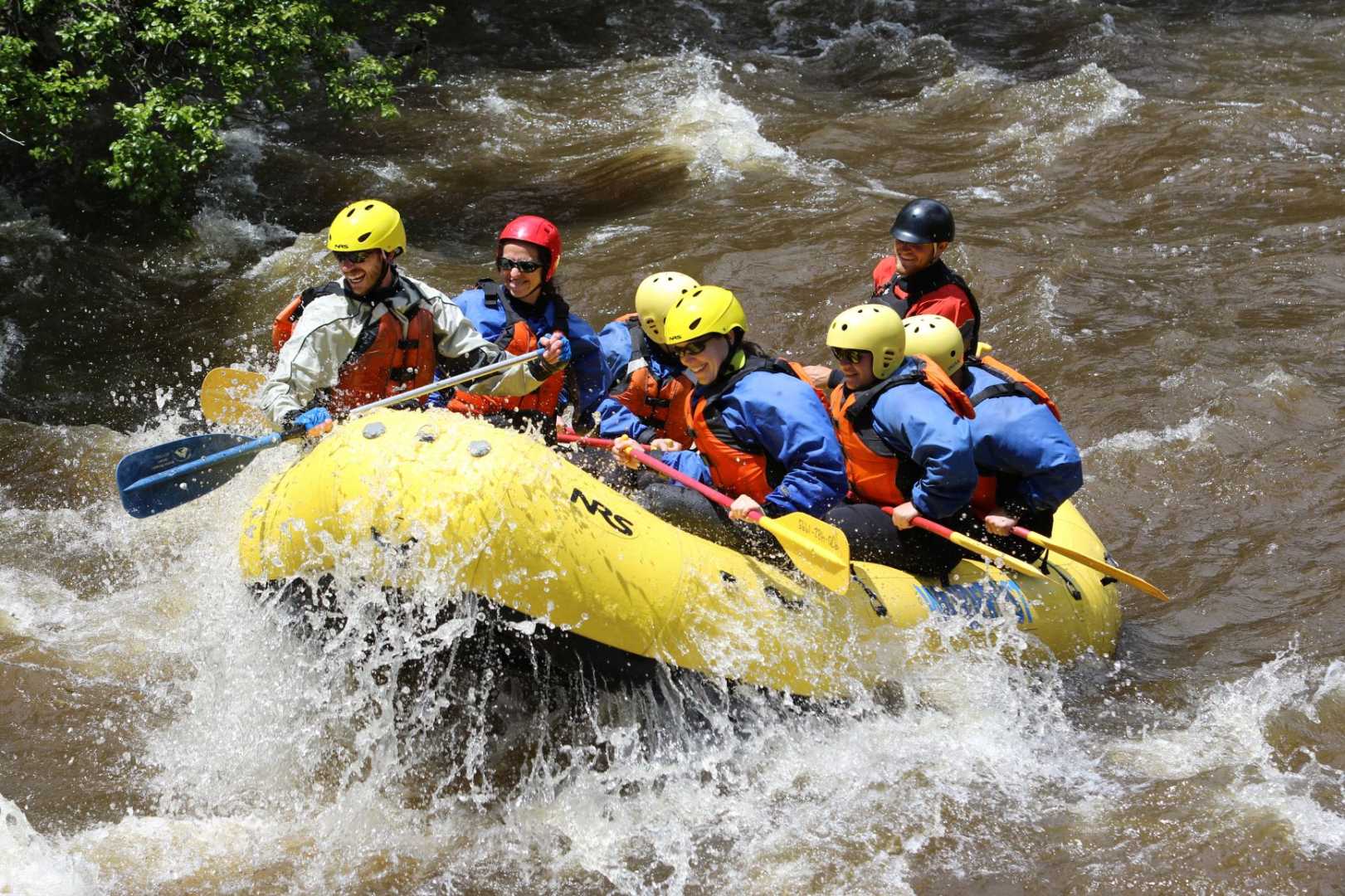 "Enriching Lives By Providing 41 Years Of Memorable Fort Collins Rafting Adventures!"
A Wanderlust Adventure offers amazing Fort Collins rafting trips. All of our whitewater rafting takes place on the Cache La Poudre River, a short drive from Fort Collins. There are two different Fort Collins rafting trips to choose from. Our beginner to intermediate level Taste of Whitewater is a trip great for first time rafters, families and youth groups. Our advanced Blast of Whitewater is perfect for experienced rafters or those seeking a more adventurous half day trip. After your Fort Collins rafting trip with A Wanderlust Adventure we encourage you to visit the beautiful town of Fort Collins. Rich in history and culture, Fort Collins features many attractions including: Colorado State University, Old Town Square Plaza, New Belgium Brewing Company, Fort Collins Museum Of Discovery, Anheuser-Busch Brewery and many more. Fort Collins also offers a variety of shopping, restaurants and lodging choices and will be your vacation base camp on the rafting trip of a lifetime with our company.
Money Magazine named Fort Collins the best place in the country to live. We agree and would love to help you plan some wonderful things to do in Fort Collins while you are here. If you need a place to stay you are in luck. Our guests receive a discount at one of the best hotels in town, The Hilton Fort Collins. Only a 15 minute drive to our meeting area, the Hilton offers a great location to Colorado State University and the restaurants and night life in Old Town Fort Collins. They offer $10 off to our guests and the views from this hotel are amazing. Please call us for details.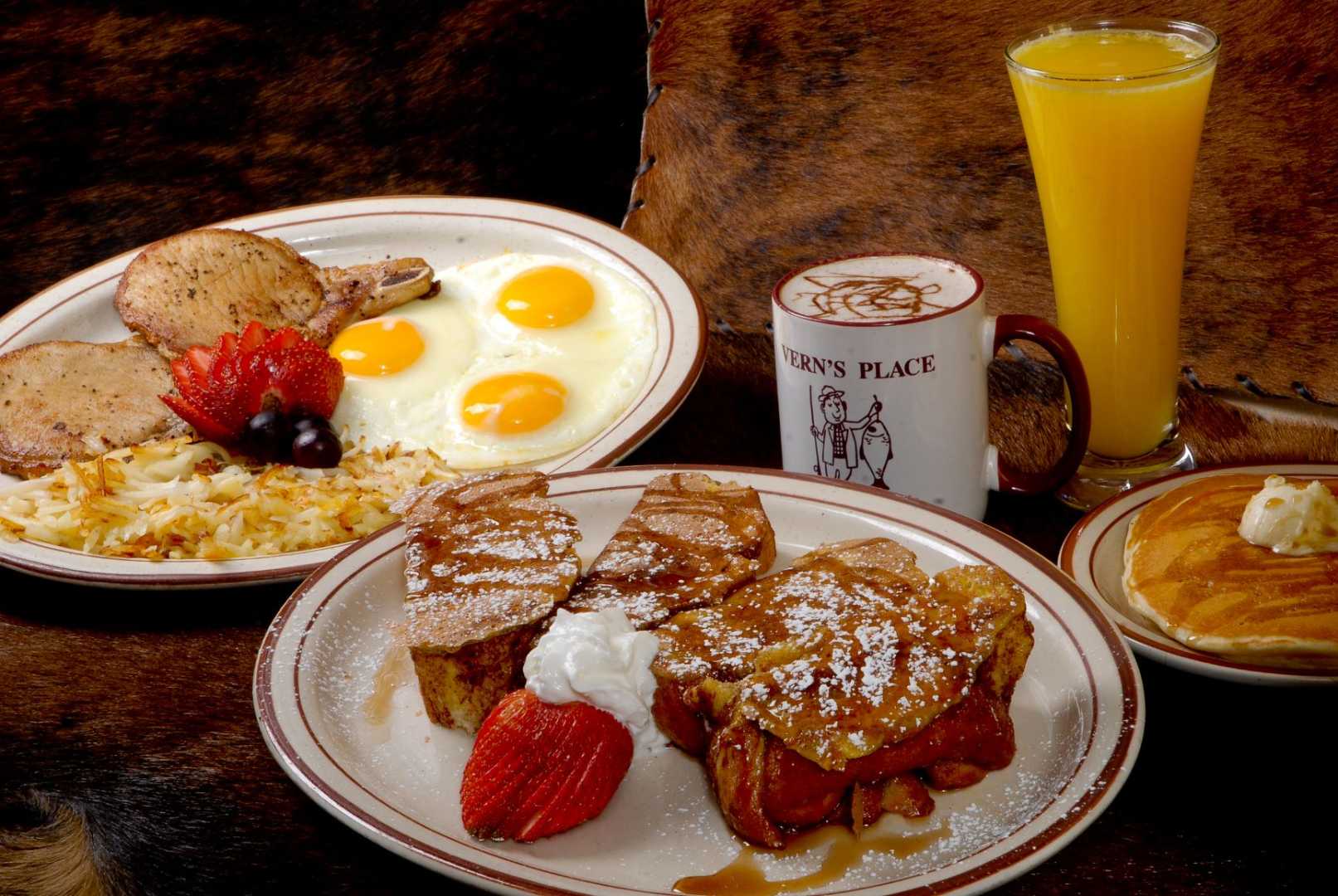 While you are here you are going to be hungry. Whether you are spending the night or just wanting to grab a meal before or after a rafting trip with our company, these are a few of our local favorites. Located right above our retail store, Vern's Place is the perfect rest stop and supplier for tourists and sportsman. Fill all your needs for a great meal, groceries, gifts and souvenirs, sporting goods, fishing and hunting licenses and gasoline. Vern's is especially known for their huge Cinnamon Rolls, a local's favorite. Beau Jo's Pizza is legendary among Colorado outdoor enthusiasts. This tasty restaurant offers 15% off to anyone that goes rafting with our company. With a huge selection of pies to choose from you can't go wrong choosing Beau Jo's after a rafting trip on the Poudre River. Some other restaurants that we recommend are Laporte Pizza, Coopersmith's Pub and Brewing, La Luz Mexican Grill, Austin's American Grill, Big Al's Burgers and Dogs, Serious Texas Bar-B-Q, Jax Fish House, The Rio Grande Mexican Restaurant and Avogadro's Number. Below is a list of our top 10 other things to do while you are in Fort Collins.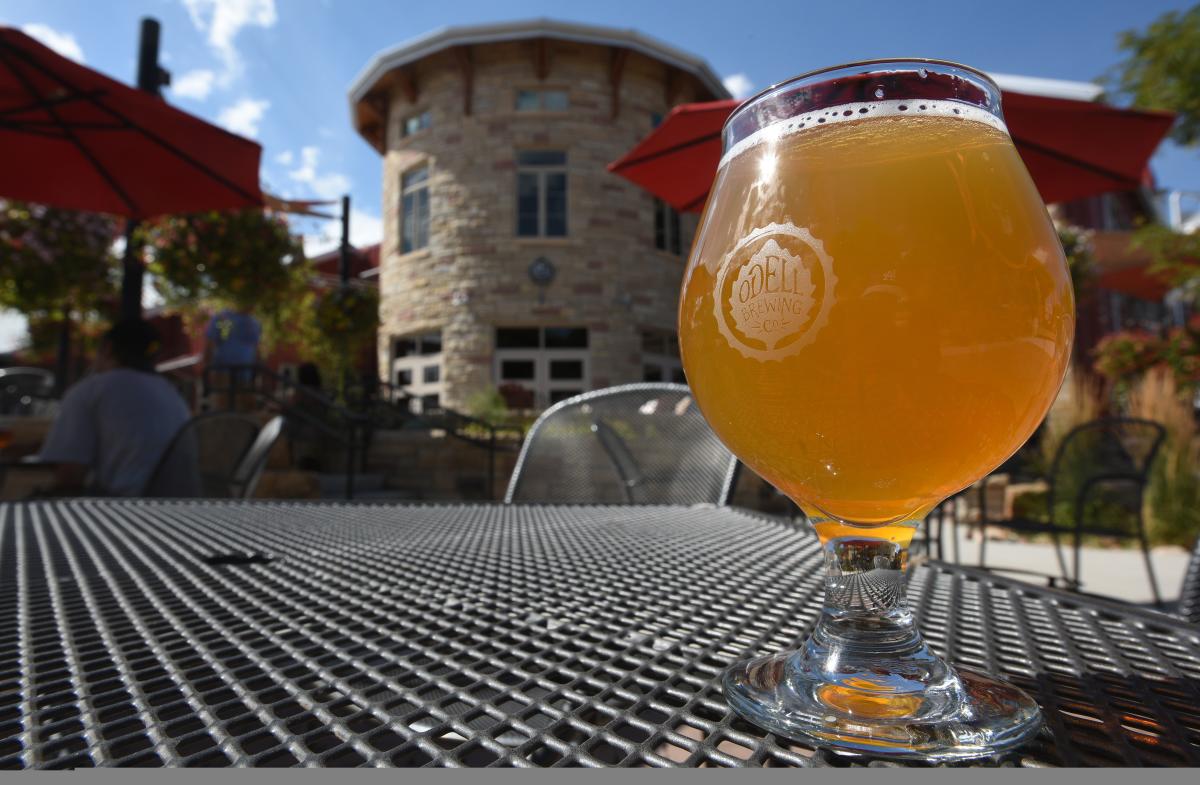 1. Take a Brewery Tour. You are in the beer capital of Colorado after all. After rafting with A Wanderlust Adventure in the morning schedule a tour with one of Fort Collin's local breweries. You can also schedule a beer and bike tour. Some of the Breweries include: New Belgium Brewing Company, Anheuser-Busch Brewery, Odell Brewing Company, The Fort Collins Brewery, Pateros Creek Brewing Company and Equinox Brewing.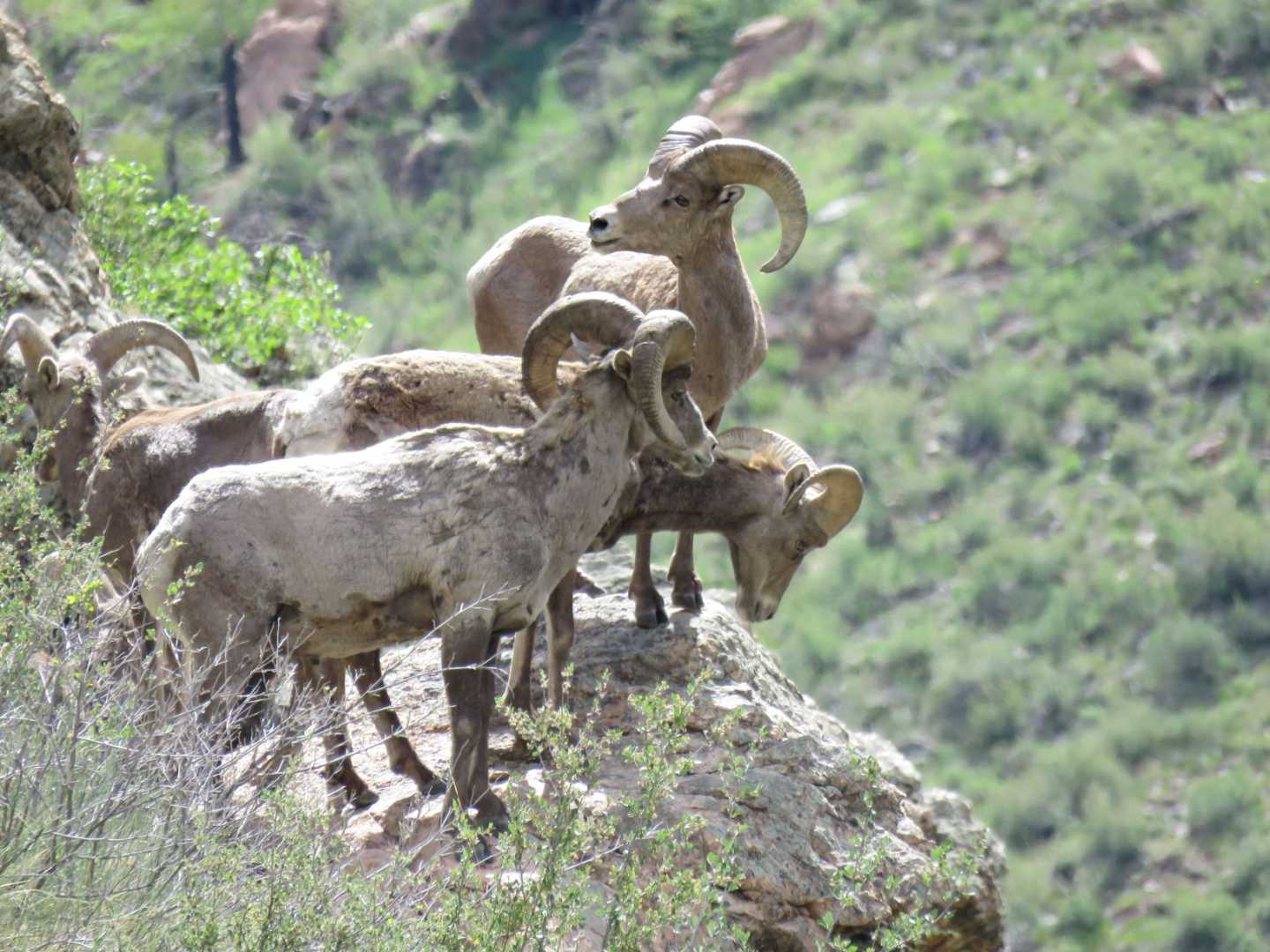 2. Visit Rocky Mountain National Park. Only an hour and twenty minutes from Fort Collins, a visit to Rocky Mountain National Park is a must thing to do. With the highest continuous paved road in the US, Trail Ridge Road offers spectacular views of peaks over 13,000 feet, including Longs Peak at 14,255 feet. We recommend to drive to the top of Trail Ridge Road and make a stop at the visitor center. This is the best place to view elk in the summer months.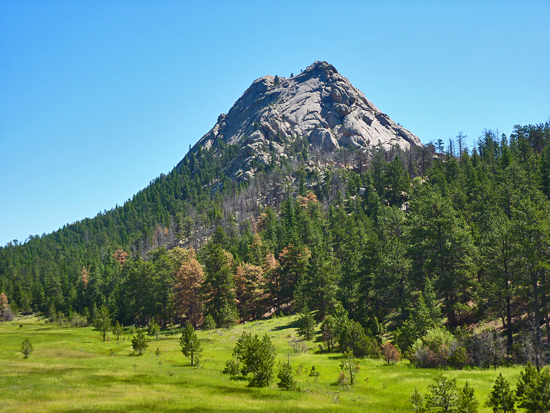 3. Hike the Greyrock Trail in the Poudre Canyon. If you rafted with our company you more than likely navigated under the huge footbridge that you have to cross to do this scenic hike. This trail is recommended on week days when there is less traffic. The Greyrock Trail is a National Recreation Trail that is 6.2 miles round trip and gains over 2,000 feet in elevation. Get ready for a work out but the scenery is worth it!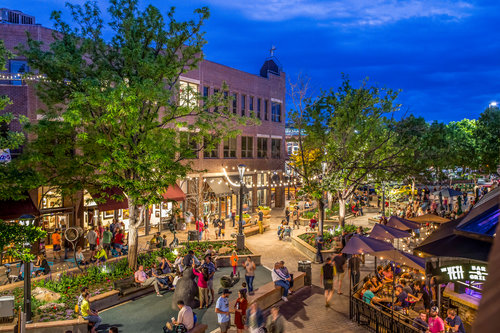 4. Go shopping in Old Town Fort Collins. We are proud to say that Disneyland's Main Street is modeled after our own downtown Fort Collins. There are a variety of retail stores, restaurants with outdoor seating and ice cream parlors to choose from. On any given day in the summer there is live music that can be enjoyed.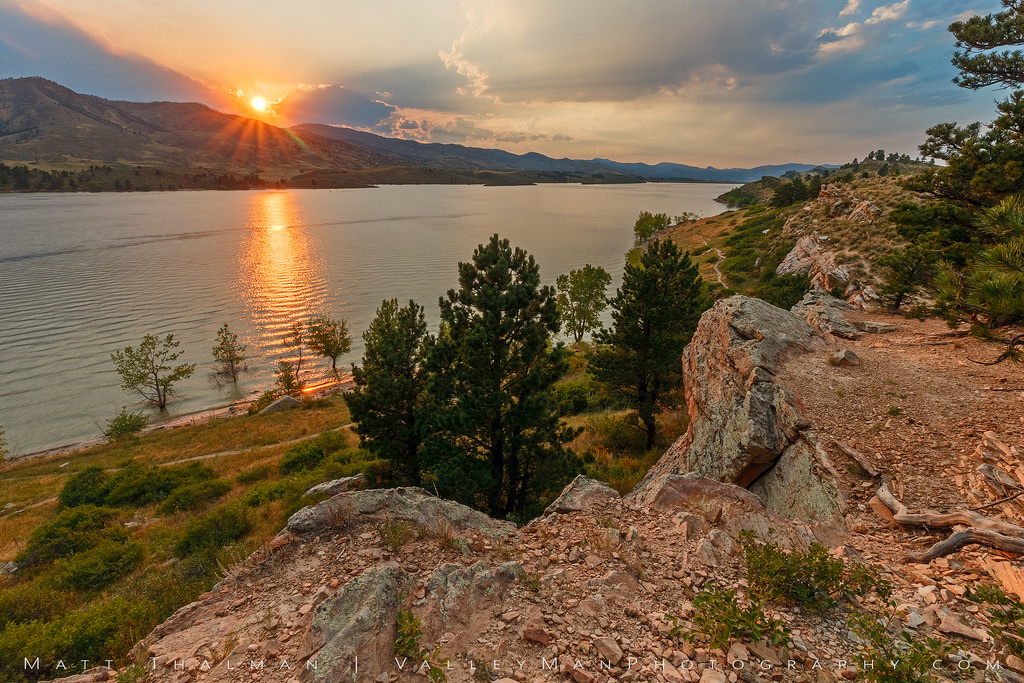 5. Check out Horsetooth Reservoir. Some favorite activities at Horsetooth Reservoir include hiking the many trails that it has to offer, rock climbing, fishing, mountain biking, picnicing, swimming and renting a stand up paddleboard through Mountain' SUP.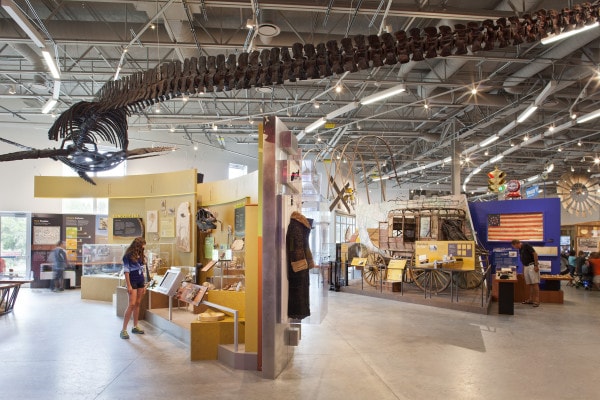 6. Explore the Fort Collins Museum of Discovery! The Museum blends science, history and culture into an interactive and engaging experience that literally offers the best of all worlds! With hands-on exhibits, a 42-foot long plesiosaur, a state-of-the-art Digital Dome that immerses you into the action, and a nationally recognized interactive music experience that lets you create and play music, the Fort Collins Museum of Discovery is an experience not to be missed.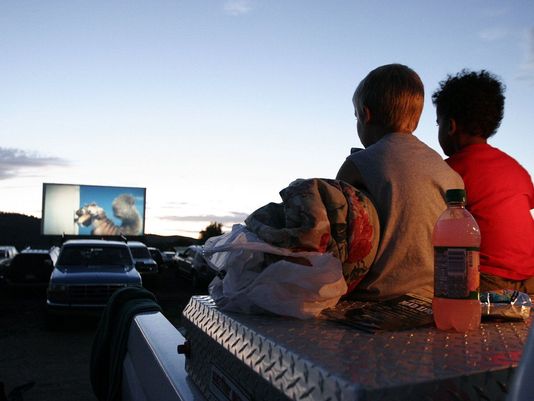 7. Watch a movie at the Holiday Twin Drive-In Theater. With so few outdoor drive-in theaters remaining you have to take advantage of this one. The price is great, the food is good and the picture quality is actually quite good too. With the foothills and the sunset in the backdrop you can't miss out on this fun activity.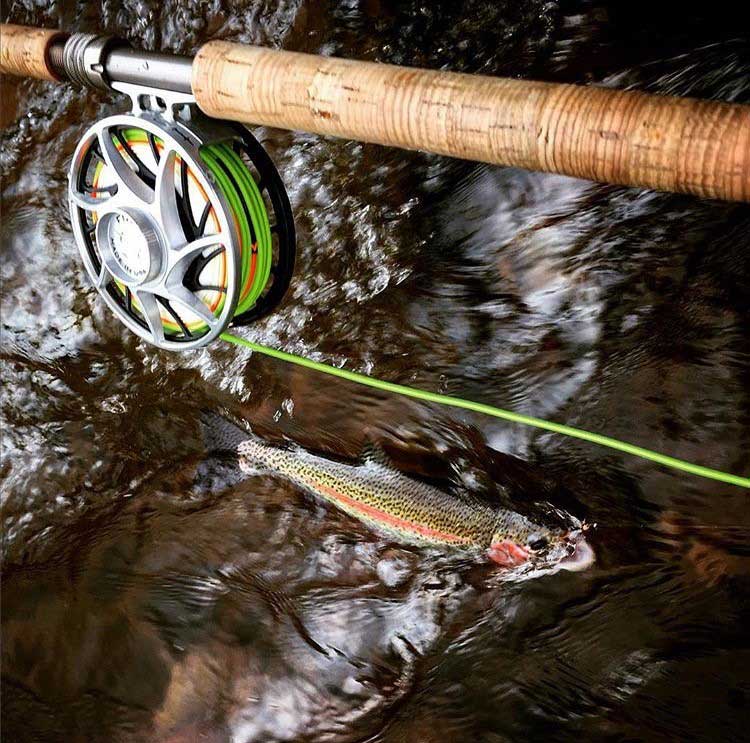 8. Book a guided fly fishing trip with St. Peter's Fly Shop. With multiple destinations to choose from, a guided fly fishing trip with St. Peters is highly recommended. They are Northern Colorado's premier fly fishing outfitter.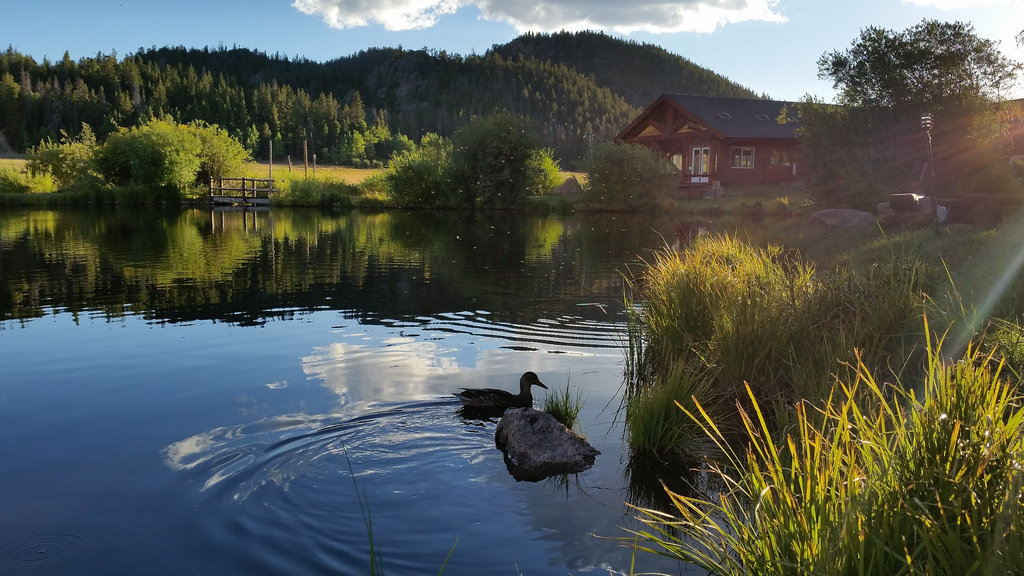 9. Experience an amazing horseback ride in Red Feather Lakes with Beaver Meadows Ranch Resort. A trip up to Red Feather Lakes is well worth the time and what better way to see the scenery of this area than on the back of a horse. Beaver Meadows Ranch is also a great place to stay in the mountains and offers many other fun outdoor activities.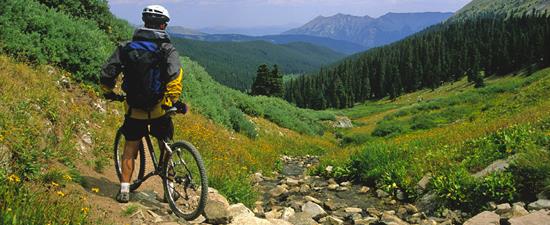 10. Go for a bike ride. Fort Collins is an extremely bike friendly town. We have wide bike lanes almost everywhere you go and many paved and non-paved trails to choose from. Consider borrowing a bike at the Fort Collins Bicycle Library or take a guided mountain bike tour with New World Sports LLC.
This is just a quick list of other things to do in the area. Please contact us for more information on what to do before or after your Fort Collins rafting trip! To reserve a rafting trip with us please click the Book Now Button below.
---