Every company on the Poudre River says they have the most experienced guides. For proof that we actually have the most experienced guides please read this form – Colorado State Parks Outfitter Records Inspection Form
---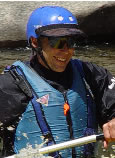 Pat Legel, the owner and founder of A Wanderlust Adventure, started the company back in 1982. The company was a lot smaller back then and consisted of one Datson pickup, one non bailing raft and Pat. Since then the company has grown into one of the largest outfitters on the Poudre River. Pat still likes to guide on the river when he isn't on a Wanderlust journey in another part of the country. He enjoys going on private multi-day trips like the Grand Canyon, Cataract Canyon, Dolores River, Tatshenshini, Snake, Salmon and you name it! Most of the time you can find Pat hiking or biking around the foothills of Fort Collins.
---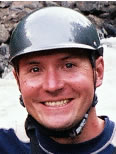 Bob Klein, the manager of the company, has been guiding on the Poudre River for the past twenty-five seasons. He holds a degree in Natural Resources Commercial Recreation and Tourism from Colorado State University. Before he started managing the company full time he enjoyed living the ski bum life and taught snowboarding at Steamboat Ski Resort and Jackson Hole. Bob is originally from the western slope town of Hotchkiss, Colorado. He enjoys rowing his raft on multi-day river trips, mountain biking, snowboarding, hunting and traveling. Some of his favorite experiences include rafting through the Grand Canyon, rafting on the Zambezi River in Africa and traveling to Costa Rica, Ecuador, New Zealand and Australia.
---

Paula Hodgson has guided on the Cache La Poudre River with Wanderlust for the past twenty-six seasons. She attended college at Colorado State University where she earned her degree and discovered her love for the outdoors and rafting. During the off season Paula has worked with youth at risk, taught environmental interpretation at youth camps and instructed skiing at Steamboat and Jackson Hole. She earned her Masters in Counseling in 2007. Paula has a passion for traveling, especially in Central and South America. Some of her favorite experiences include kayaking on the Futalafu River in Chile, kayaking thru the Grand Canyon, trekking on the Inca trail in Peru and thru the Himalayas of Nepal.
---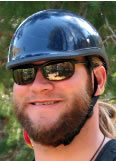 Lucas Stanley will be entering his fifteenth summer guiding for our company. He also spent one winter guiding on the Pacuare River in Costa Rica. Lucas is certified as a Swiftwater Rescue Technician. He is originally from Colorado Springs and moved to Fort Collins to study at Colorado State University. Lucas earned a degree in History from Colorado State University and recently earned a Masters Degree in Special Education. He currently is a Moderate Needs Teacher at Eagle Valley High School in Gypsum, Colorado. Lucas loves to fly fish and spends much of his free time enjoying this sport in the Poudre Canyon. Lucas also enjoys rowing his raft down the Poudre River and other rivers in Colorado and Utah. He thoroughly enjoyed rafting down the Grand Canyon during the summer of 2012.
---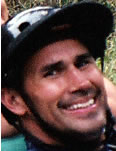 Peter Mosby started guiding back in 1986. From the years 1988 through 2017 Peter has guided for our company on the Poudre River. He is back again to guide for us part time this summer. Peter is a certified Swiftwater Rescue Technician. Graduating from Colorado State University with a teaching degree, Peter has taught high school math and other subjects for many years. He has also worked as a Principal at several high schools in the Denver area. He is currently an elementary school pricipal. An avid outdoorsman, Peter has competed in the Field & Stream Total Outdoorsman Challenge for several years. He placed third in the Total Outdoorsman All star Edition in 2013. Peter loves fly fishing, hunting, snowboarding and rafting with his family and friends.
---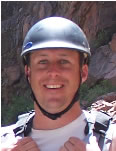 Dan Piper has been guiding rafts on the Cache La Poudre River for fourteen seasons and is entering his seventh season with A Wanderlust Adventure. Dan is certified as a Swiftwater Rescue Technician. Dan was born and raised in Littleton, Colorado and moved to Fort Collins in order to attend Colorado State University, where he earned his degree in Technology Education and Training. Dan has been teaching 6th, 7th and 8th grade Industrial Technology at Eaton Middle School for the past seven years. He greatly enjoys both his "real job" and his "blissful job" taking people whitewater rafting. Dan enjoys most sporting activities and spends much of his free time rafting, golfing, frolphing, fishing, camping and traveling.
---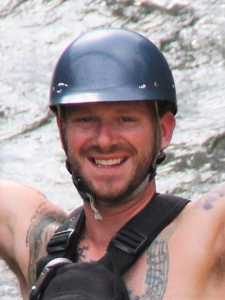 Eric Hamm returns for his seventh year with Wanderlust as a raft guide and he is a certified Swiftwater Rescue Technician. He is no stranger to rivers; previously, he was an assistant tour guide taking people down the Rio Grande. Originally from Dallas, Texas, Eric moved to Fort Collins to attend CSU and is working towards his Bachelors degree in Linguistics. Prior to moving to Fort Collins, he lived in San Diego while he was serving in the Marines.  He grows tomatoes.
---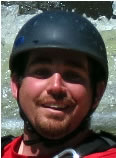 Brian Friday will be working his seventh season guiding for A Wanderlust Adventure, although he has many years of rafting experience. He is a certified Swiftwater Rescue Technician. His father was a guide many years ago and he taught Brian how to guide, canoe and kayak when he was just a youngster. Brian is originally from Maryland. Brian attended UCCS in Colorado Springs working on a degree in Environmental Studies. Brian was also a Ships Signals Exploitation Equipment Operator in the U.S. Navy while stationed in Pensacola, Florida. Brian is an avid outdoorsman who enjoys camping, hiking, biking, fishing, kayaking, canoeing and hunting.
---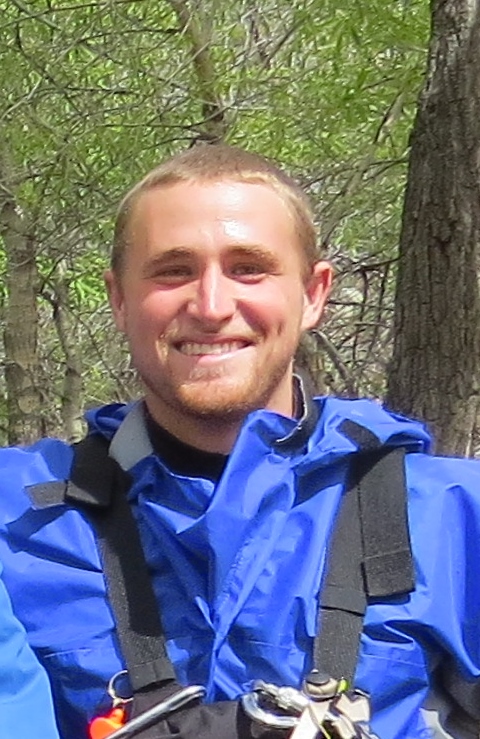 Derek Steffens will be joining our team for his seventh season of guiding on the Cache La Poudre River. He is a certified Swiftwater Rescue Technician. A Fort Collins native, Derek loves the outdoors and can't stand being inside all day. The past few winters Derek has been loving warm weather, and warm water, teaching Scuba Diving in hawaii, guiding on the Pacuare river in Costa Rica, as well as working with the humanitarian aid organization, Aqua Aid International in rural Nicaragua. Derek enjoys many outdoor activities including river trips, kayaking, riding his motorcycle, camping, hiking, traveling, mountain biking, snow boarding, rock climbing and learning new things.
---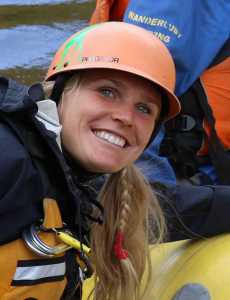 Kathryn Sullivan is a sixth year guide at A Wanderlust Adventure. She is a certified Swiftwater Rescue Technician. Originally from Columbus, Ohio. Not too long ago Kathryn completed her Wilderness First Responder and recently moved to Fort Collins to attend Colorado State University and is hoping to obtain a degree that allows her be outside and share her love for the outdoors with others. She is very passionate about being outside and enjoys activities such as snowboarding, rafting, hiking, mountain biking, traveling, and all around learning new skills and experiencing new things while getting to know and meet new people.
---

George Hatch will be guiding for his sixth season on the Poudre River. He has his Wilderness First Responder certification form the Wilderness Medicine Institute. He studied Natural Resources Recreation and Tourism at Colorado State University and graduated in 2014. George grew up in a rafting family and has been kayaking and going on multi-day whitewater adventures for many years. George is passionate about the outdoors and loves to mountain bike and downhill ski.
---
Mike Purvis is returning for his eighth season with A Wanderlust Adventure. He's originally from Philadelphia, PA but made his way out to Fort Collins several summers ago to be a raft guide. He recently got a golden retriever puppy, Molly, and loves going on hikes and camping with her. The last two summers Mike has joined other guides on river trips on the Colorado river in the Grand Canyon. When he's not rafting down the Poudre River with Wanderlust, Mike is a lead software engineer for Lockheed Martin in Denver.
---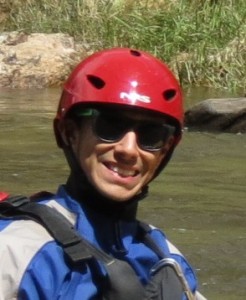 Diego Hoyos will be returning for his fifth season of guiding on the Poudre River. He also guided last summer up in Alaska. Diego graduated from Colorado State University with a Bachelor's Degree in Journalism. Prior to studying at CSU Diego spent four years in the United States Marine Corps. He was stationed in Okinawa, Japan. Diego spent 10 years of his life growing up in Ecuador. He still visits there often and has family that lives there. Diego thoroughly enjoyed guiding up in Alaska last summer. He guided both day and multi day trips. He also enjoys camping, hiking, traveling and rafting on multi day river trips.
---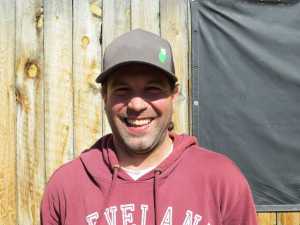 Jamie Jasinski has been a whitewater raft guide for over 11 years. He originally starting guiding on the Ocoee River in Tennessee before joining our company back in 2006. He guided full time for us for a few seasons and then moved up to Washington to guide on many of the rivers up there. He moved back to Colorado to attend Naropa University in Boulder and obtained a masters degree in counseling. Last summer he guided part time for us and enjoyed being back on the Poudre River!
---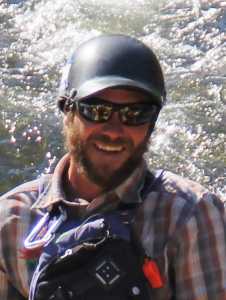 Eric Winne has been guiding on the Poudre River for the past eight seasons.  He is originally from Fort Collins, Colorado. Whenever Eric is not on the river he is working as a carpenter for his company High Country Fine Furniture. Eric loves to row his raft on multi-day river trips like the Middle Fork of the Salomon River up in Idaho. Eric spends every minute he can in the outdoors and also enjoys kayaking, rock climbing, camping and backpacking.
---
This is Tori's fifth season as a River Guide. She moved to Colorado from Kentucky to raft during the summer, and then she fell in love with the state and moved to Colorado full time. She has a degree in Holistic Health, and she is a Reflexologist. When Tori isn't boating on the river, she spends her time rock climbing and snowboarding.
---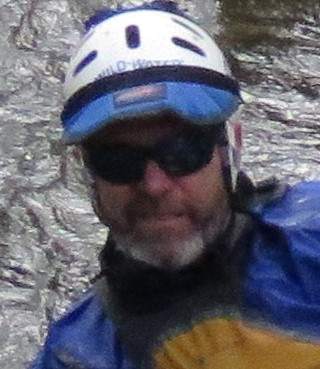 Paul Kelly
began guiding rafting trips in 1981. He guided professionally on Colorado rivers for the next 13 years. He decided to take a hiatus from professional guiding in 1994. He got a degree from Colorado State University in 1989, and for the next 25 years taught middle school P.E. and biology. Throughout his teaching career he never lost his passion for the river, he completed ten Grand Canyon trips and dozens of multiday river trips during that time. He has returned to his passions – teaching and river rafting, as one of Wanderlust's guides. OK, so he's not our youngest, but he's a wise one.
---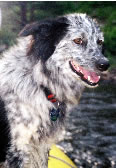 Pepper will be returning for his fourteenth season of working for our company. A border collie mix, Pepper loves to heard the guides to the boat barn to prepare the trips for the day. He earns his biscuits by making sure there are no slackers at this company. Pepper loves to raft but he does not like to get splashed by waves in the river. He has only rafted on Class III sections on the Poudre River. He hopes to raft some Class IV next year if his daddy will let him. Pepper's dream is to develop the first whitewater canine helmet. He hates to travel in a car unless that car is going to the park or a favorite trail. Pepper loves to go on hikes, chase mountain bikes, dig holes, go sledding, play soccer, fetch sticks and is an amazing frisbee dog.
---

Qwiggly will be returning for his ninth year of herding guests around at our meeting area. He is a half australian shepherd and half border collie mix. As you can imagine, Qwiggly has a lot of energy and loves to play. This past fall he went on a road trip with Pepper to the Big Sur Coast in California. He loved playing frisbee on the beach in Carmel by the Sea. He also enjoyed viewing the elephant seals and camping in the redwood forest. Qwiggly loves to go on hikes and like his brother Pepper, he is an amazing frisbee dog. He also loves to fetch any kind of toy and he definitely has got some hops. This summer he hopes to go rafting again on the Poudre River.