If you're visiting from out-of-state, it can sometimes be hard to figure out things to do if you're in a smaller city–like Fort Collins. But not to worry! Fort Collins has TONS of stuff for everyone in your group, so you can be the best trip organizer they've ever seen. Read on to find out what makes Fort Collins such a great place we call home.
If your're just here for a little bit, check out the Fort Collins Visitor Center's calendar of events to see whats happening when you're in town! You can find it here.
Shopping
Downtown Fort Collins is a great place for anyone to buy almost anything, and is also home to over twenty restored historical buildings, so its a beautiful combination of old and new. There are chic clothing shops, spice and tea shops, vintage stores, thrift stores, and almost anything else you could imagine. Take a walk down N. College Avenue and check out all of the amazing local businesses downtown!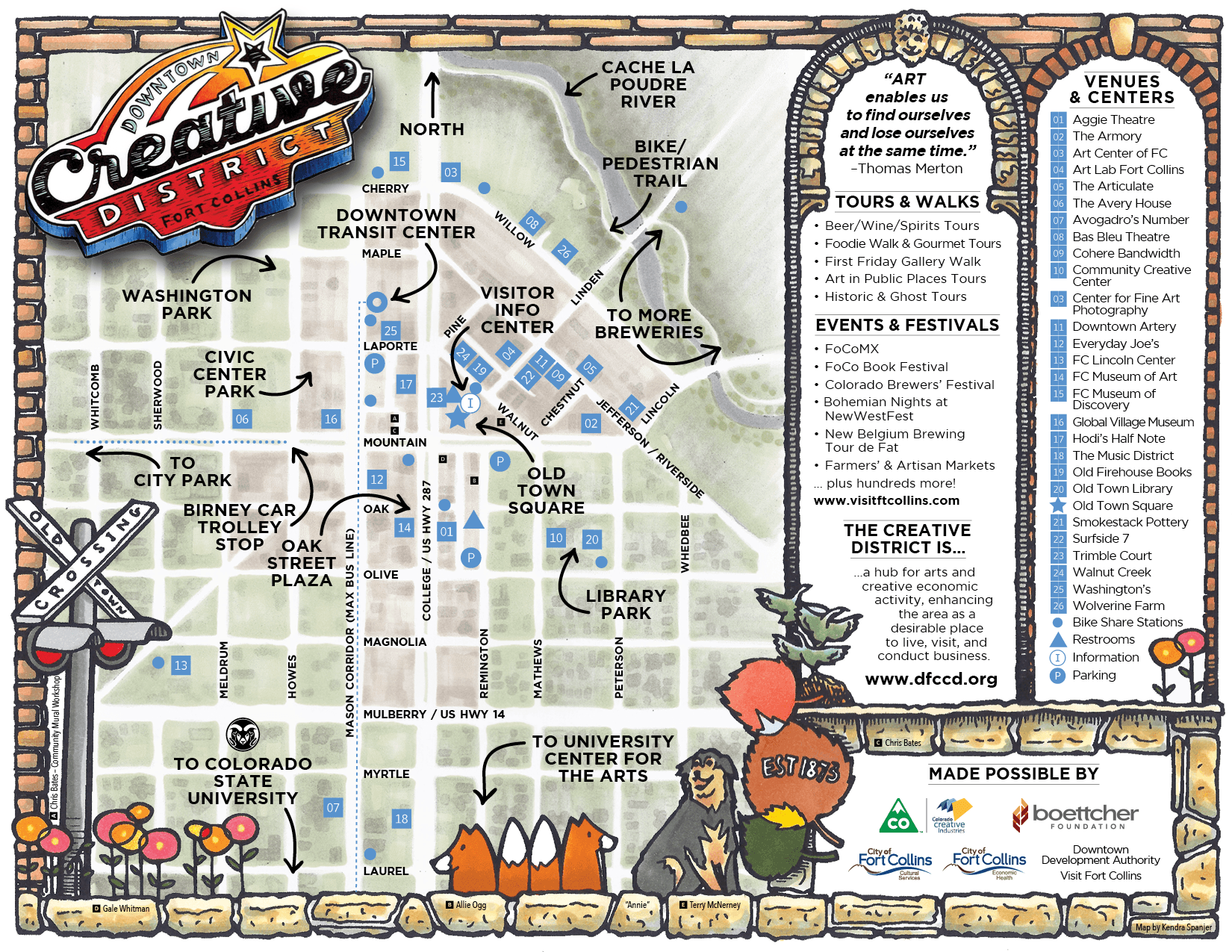 ---
For the Kiddos
Fort Fun is probably the most fun-filled place here in Fort Collins. There they have Go-Karts, Mini Golf, Arcade games, Bumper Boats, Escape Rooms, Laser tag (my favorite thing to do there) and more! Definitely check them out if you're with younger kiddos (or fun seeking adults).
Another great activity for the whole family is a Scavenger Hunt in Downtown Fort Collins- to continue to explore the more hidden gems of this beautiful and historic city. You can learn more and buy tickets on their website here.
The Farm is another super fun place to bring your little ones and spend a couple hours petting cows and feeding chickens. It is located in Lee Martinez Park and is a great place for the whole family to experience the farmer life for a while. You can find their hours and admission prices here!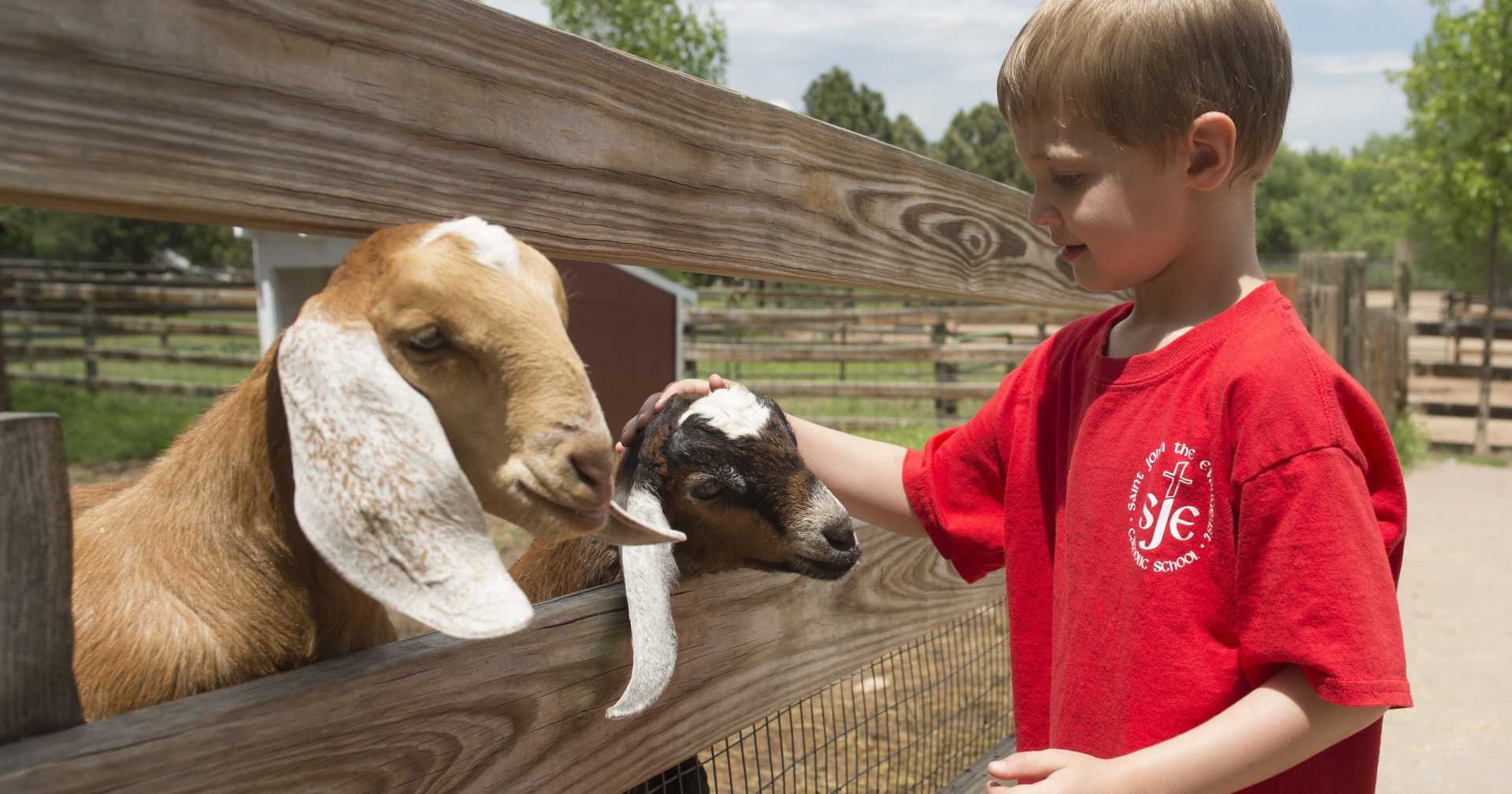 ---
Dining
After an exhausting river trip, there's nothing better than a yummy fulfilling meal, and Fort Collins has plenty of restaurants to cater to your group's every need and dietary choices. Below is my list of favorite restaurants in Downtown Fort Collins (but don't just stick to my list-explore your options!)
---
Austin's American Grill

This restaurant serves high-quality roasted rotisserie chickens, mashed potatoes, cornbread and more classic American foods. All of their food is rich and the atmosphere there is awesome!

Avogadro's Number

This is a super hippi-dippi restaurant with a beautiful back porch, excellent milkshakes, and live music every week! They serve breakfast, lunch, and dinner and have a lot of Vegan and Vegetarian options.

Big Al's Burgers and Dogs

Big Al's has the BEST fries as well as delicious burgers and hot dogs. Their specialty is the 60/40 burger, which is 60% beef and 40% bacon, and 100% mouthwatering.

Happy Lucky's Teahouse

Happy Lucky's is a cute little tea shop and tea house right next door to Old Firehouse Books, and makes delicious tea-based drinks. They are also really involved with non-profits working in 3rd world countries, and providing educational advances to kiddos living there.

Mugs Coffee Lounge

There are a few Mugs locations scattered around Fort Collins, but regardless of which one you end up, you'll find a warm and inviting atmosphere and delicious drinks and snacks. Pop in for a quick cup of coffee and take a look around at the local art and happenings posted on the walls.

Rainbow Restaurant

Rainbow serves both breakfast and lunch, with a focus on using healthy and fresh ingredients to create amazing traditional, Vegetarian, Vegan, and Gluten-Free dishes.

Spoons

Spoons is a wonderful soup and salad shop in downtown and is my go-to for a big and decently-priced salad and cup of soup. They also have most of their soups available to take home by the quart- which makes dinner super easy and delicious.

Tasty Harmony

Tasty Harmony is a beautiful restaurant that specializes in Vegan and Vegetarian cuisine. Their desserts are the best thing on the menu, and they are all Vegan, which make them that much better.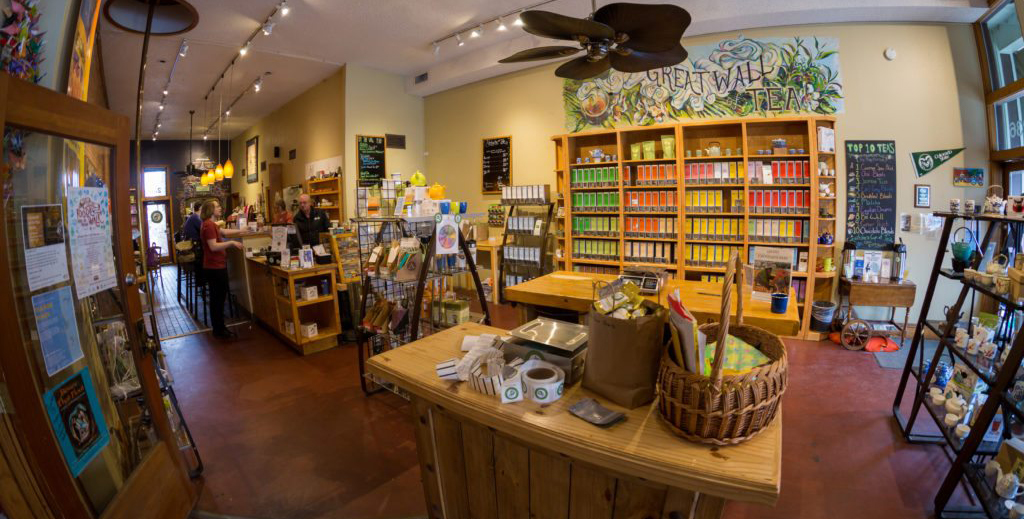 Arts
Downtown Fort Collins is also home to lots of local artist's shops and galleries, so even if you're not planning on buying anything, these are great to look around in and see the amazing artistic talent that we have in Fort Collins.
We have our own Creative District located in the heart of Downtown Fort Collins, and there is almost always something going on everyday. Check out their website for more information and events here.
Also in Fort Collins are the many many art galleries, my favorite being Trimble Court because if features many artists and the gallery itself is stunning! Take a peek of it below (or just go check it out in person). 🙂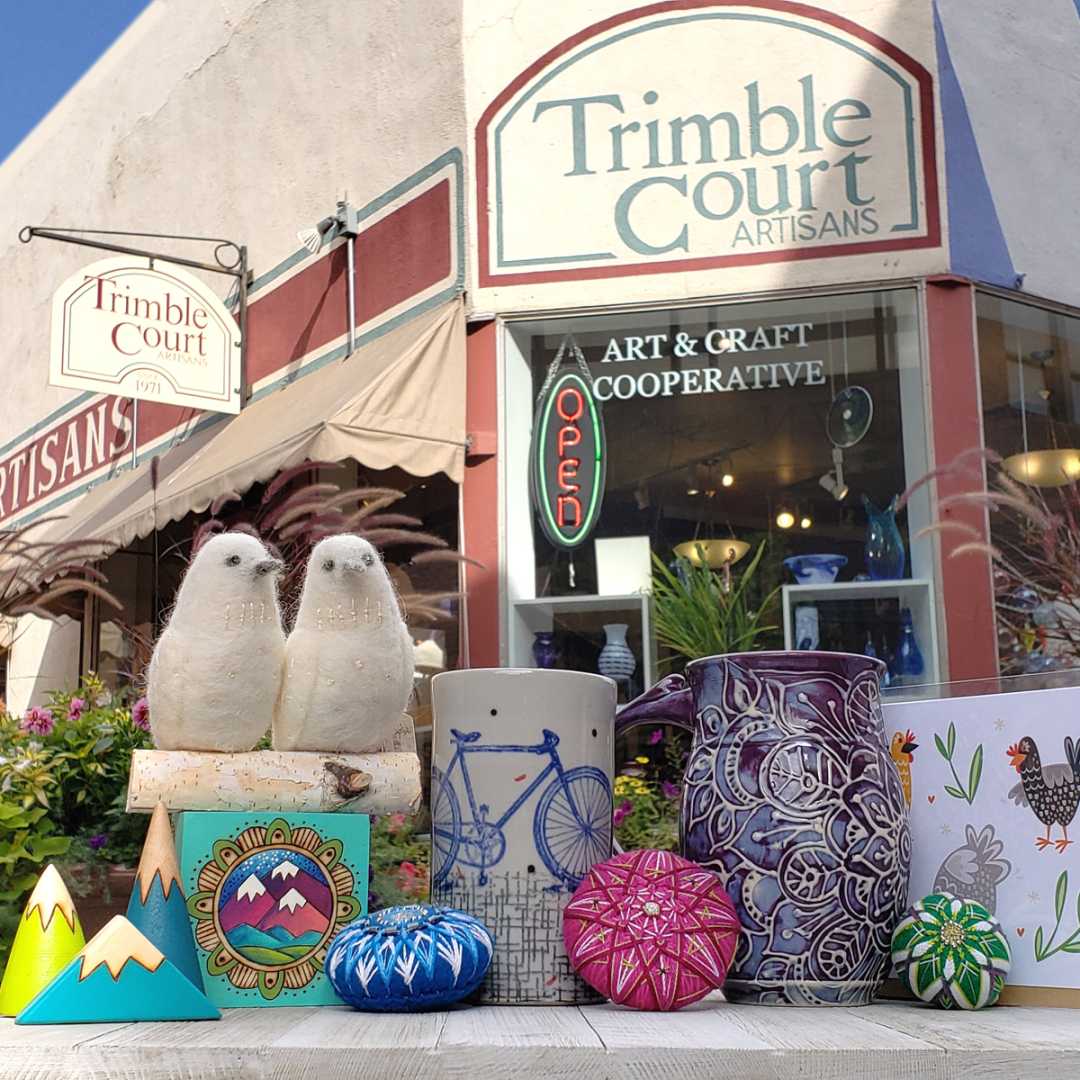 ---
Craft Beer!
Fort Collins is home to more than 20 craft breweries, including New Belgium Brewing Co.- the 4th largest craft brewer in the US. They give free tours daily (but you gotta reserve your spots ahead of time!) as well as more in-depth tours that you can learn more about here.
Learn more about Fort Collins' breweries with this video, or check out any of these top breweries for fun tours and good beers: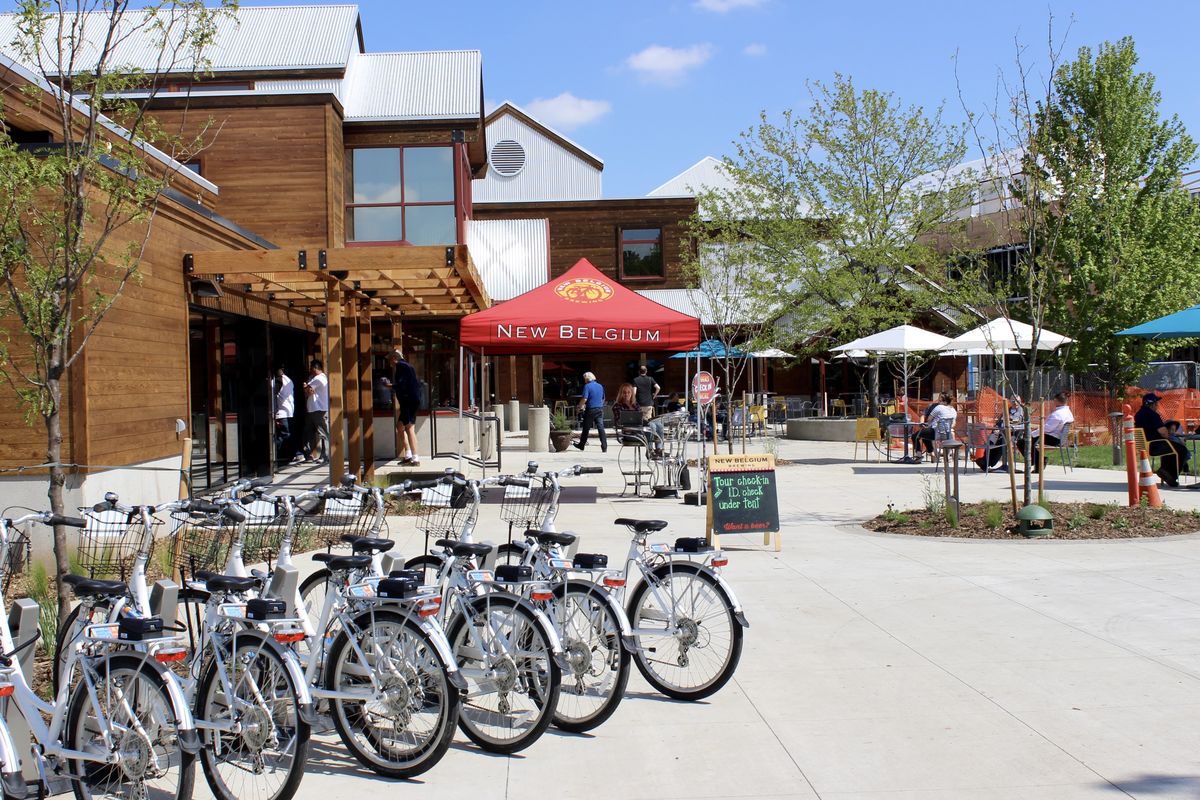 ---
Outdoor Recreation
Of course, there are outdoor activities abound in Northern Colorado. I published a post a few weeks back (that you can check out here) about the outdoor activities available in Northern Colorado. There are a lot of local natural areas that are scattered throughout and nearby Fort Collins, and definitely worth checking out.
My personal favorite is Lee Martinez Park, a natural area right next to the Cache La Poudre River. It offers a brand new playground, tennis  and basketball courts, open spaces, as well as a shaded portion of the Poudre Trail that follows the Cache La Poudre River.
Horsetooth Reservoir is a hub of fun outdoor activities- it offers boating, jet-skiing, stand-up paddle boarding, kayaking, swimming, as well as hiking, mountain biking, bouldering, cliff jumping (for those adventure seekers) and more!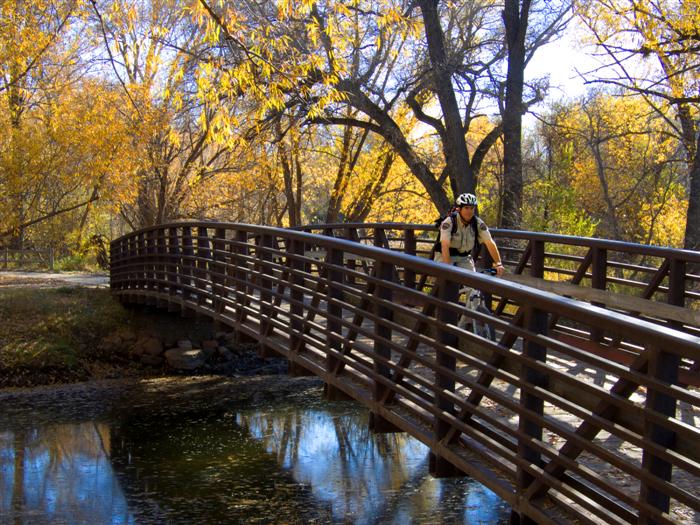 ---