Wondering what you should wear on the river? Wonder no more!
Categories: Uncategorized
Whitewater rafting is a great summer activity, but if you're not properly dressed to go, the cold, splashing water can make your trip less enjoyable. Beginners or people new to the sport can quickly become disinterested in rafting because they get too cold or too wet, but luckily, wearing the right clothes and prepping for the trip can keep you dry, warm, and happy!
I've been rafting for 19 years (since I was 6 months old), so I've picked up tips and tricks from my many years on the river. Below are my 7 things that I ALWAYS bring when rafting (as well as a list of things I don't take on the river).
Quick-Dry Clothing
This is super important! With whitewater rafting, there is a guarantee that you will get wet during your run down the river. To keep yourself warmer and dryer, wear athletic fabrics (like polyester, neoprene, spandex or anything Quick-Dry). NO COTTON! It's a great option for a t-shirt or long-sleeve, but cotton on the river gets wet and stays wet, which can keep you cold. I usually wear a pair of athletic shorts or board shorts, a sports bra, and a long-sleeve polyester shirt over it. It's also important to keep in mind that Colorado weather changes all the time, so layering clothes and adapting your outfit is key. Usually two shirts (one short sleeved/tank top, and one long-sleeve) works perfectly for me, and I can take off one if I'm too hot or put one on if I'm cold.
Secure Shoes
Secure shoes that tie or strap on to your feet are essential for whitewater rafting. There's a few reasons for this. Firstly, when in the raft, you tuck in your feet into the tubes in the raft, and tight shoes help to keep you in the raft. (If you wear loose shoes, like Crocs or flip-flops, they can slide off your feet when you're leaning out of the raft, and then you're in the water with no shoes on (double uh-oh!)) Secondly, if you're in the water, shoes are SUPER important for keeping your feet uninjured. There are a lot of things in the river- rocks, sticks, glass, old aluminum cans, wires, fish, scrap metal, and sharks (just kidding- no sharks). All of these things are almost impossible to see if they're underwater, and if you're out of the boat, you can step on them and cut or break your foot on them–not fun! My favorite choice are Chacos, but Teva's, Keen's, or any old pair of athletic shoes work just fine. Classic Chacos are river guides top choice, and they can get you some pretty sweet Z-tans!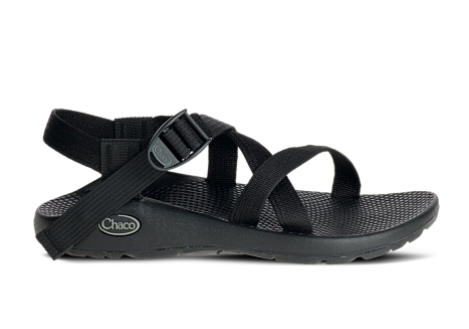 Bathing Suit
Sometimes instead of shorts and a tee, I wear just a swimsuit, and then wear a full length wetsuit over it. This is how I typically dress for Early Season rafting, as the snow-melt entering the Poudre is CHILLY , and a big splash of that cold water can make me miserable. That's where the wetsuit comes in! They hold a little bit of water close to your body to insulate you from the cold water, and also add a thick layer of protective and buoyant neoprene to keep you protected from water and the occasional rocks or paddle blades that you might encounter. We have wetsuits available for our rafters here at Wanderlust in every beautiful shape and size (Youth XS-Men's XXXL)!
Sunscreen and a Hat
Colorado is sunny year round, but in the summer, the sun on the river comes from above and from below because of the reflection of the sunlight off the water. This means that sunscreen and sun protection is super important- because sunburns on the back of your neck or your lips isn't enjoyable. Chapstick with SPF in it is an absolute essential, along with a sport sunscreen that's SPF 30+. Sport sunscreen is key because it is formulated to be more water and activity resistant than normal, and rafting is certainly a wet and active sport. A hat is also important to protect your face from the sun and not get burned. Because helmets are required on our rafting trips, a visor is useful because it can fit under the helmet and not be too tight. Rafting Companies also make hats that fit under helmets, like this one from Kokatat: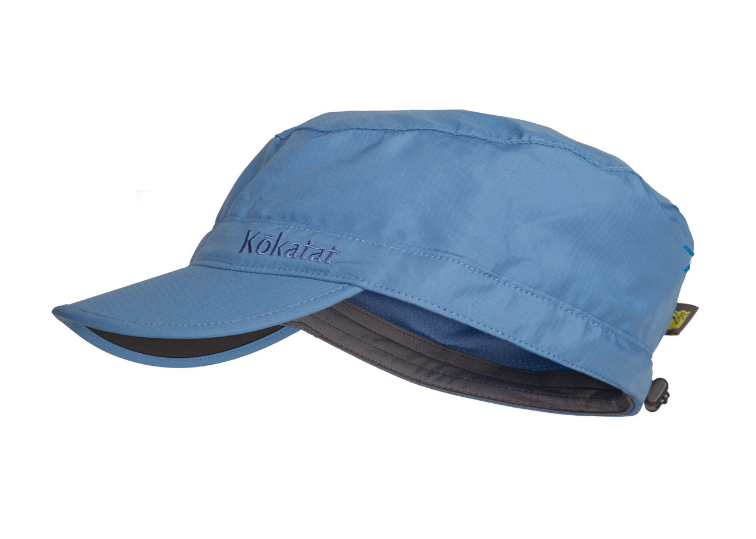 Sunglasses
Similar to sunscreen and a hat, sunglasses are needed on the river because of the intense glare that the sun and the water can create. A pair of good sunglasses (polarized are even better because you can see into the water and spy on the fishies) are important for preventing your eyes from getting sunburnt. One thing that a lot of guides wear with sunglasses are Chums- the stringy-looking holder that keep your sunglasses strapped to your head, and prevent the loss of your sweet Ray-Bans. We sell Chums at in our storefront for $ each, so if you need a pair and are coming rafting with us, you can pick up your sunglass-wranglers here!
Waterproof Camera
There are a couple options available for bringing a waterproof camera on the river. If you're a hard-core photographer and want to bring your own digital camera, get a waterproof case to keep it safe and dry. Here's a good one from Amazon that fits over 200 different cameras! Another option is getting a plastic sealable bag for your phone, and using that for pictures. You can find it here. My favorite option is bringing a waterproof disposable camera because they're super cheap and I like having physical photos of my adventures for scrap-booking and giving away to friends!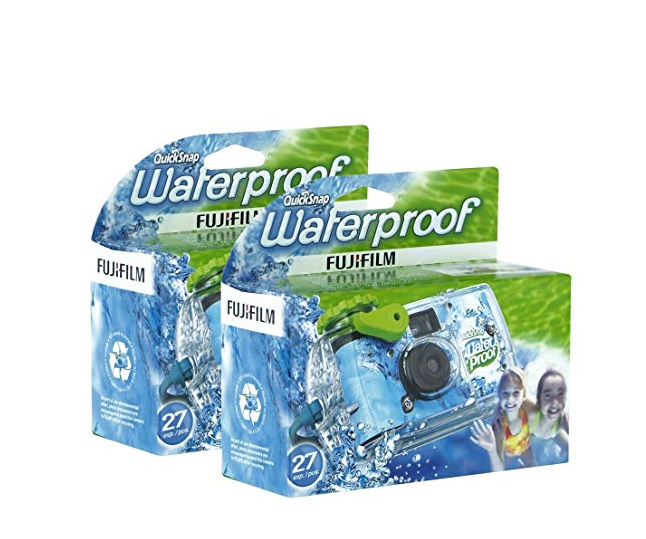 Socks and Dry Clothes (for after)
One of the best feelings in the world is peeling off a damp and kinda stinky wetsuit and changing into a pair of clean, dry, soft shorts and a t-shirt. I always pack an extra outfit for the end of my trip so that I can get out of the wet clothes and into some dry and warm clothes. Often times I also like to bring a pair of socks and slip-on shoes, because my feet are often really cold after being in the water for 2-3 hours. Bring an entire change of clothes, because wearing a wet sports bra or shorts can be uncomfortable under a dry shirt.
Things not to bring:
Flip-flops, Crocs, high heels, or cowboy boots
Crocs and flip-flops are not allowed for our guests because they don't stay on, and wearing heavy boots or high heels is just a bad idea.
Heavy clothing like jeans, leather, or cotton sweaters
Jeans are SUPER heavy when they get wet, and they can also be constricting when they're wet, which makes for a dangerous swim. Leather doesn't like getting wet, and cotton (as stated above) isn't a good choice on the river because it gets wet and stays wet.
Tight or constrictive clothing that hampers movement
If you do end up swimming during a whitewater rafting trip, you'd want to be able to swim back to the raft or to the shore.
Jewelry, keys, smartphones, or wallets
Keep your valuables safe! The river loves to collect rings and sunglasses, and doesn't like to give things back. Avoid the sadness of loosing your favorite pair of earrings, your phone, or your money to the river by just not bringing it! At Wanderlust we recommend that everyone put anything that they don't want to loose in their cars for safekeeping.